The new Porsche 911 GT3 RS is one of the coolest cars to ever come out of Stuttgart.
This particular GT3 RS, however, looks even cooler thanks to the addition of a set of spectacular Vossen wheels. These photos come courtesy of Vossen and EVS Motors. EVS is the shop that installed the wheels.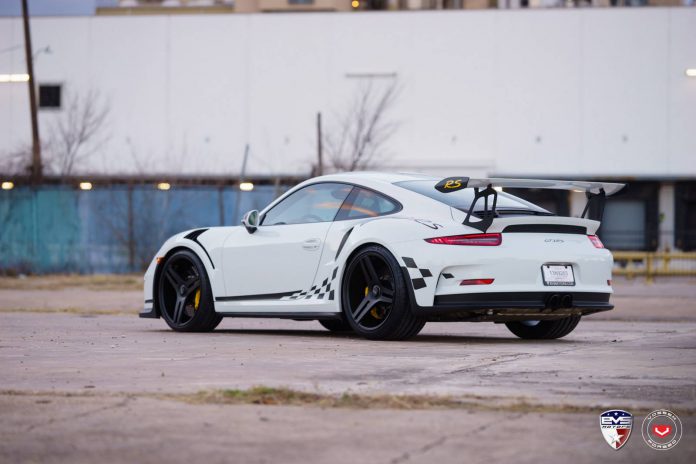 The white body color and black wheels are a fantastic, tested color combination that looks absolutely ace on the GT3 RS. This example also includes the factory RS decals in addition to a yellow RS accents on the endplates of the rear wing. Check out the gallery for a full set of pictures!
Porsche 911 GT3 RS with Vossen Wheels
As a reminder, the 2016 Porsche 911 GT3 RS uses a brand new 4.0-litre six-cylinder engine which remains naturally aspirated. It has been tuned to deliver 493 hp (the same as the 997 GT3 RS 4.0) but now delivers 384 lb-ft of torque which is 15 lb-ft more than the GT3 RS 4.0. Additionally, these figures represent a 25 hp and 60 lb-ft increase over the current 911 GT3.