During a two-day ice driving adventure with Tesla Motors in the heart of Norway, we had the pleasure of staying a night at Vestlia Resort in Norwegian winter resort Geilo. With the absolute certainty of snow during the winter, Geilo is a great destination for a winter getaway or ski holiday.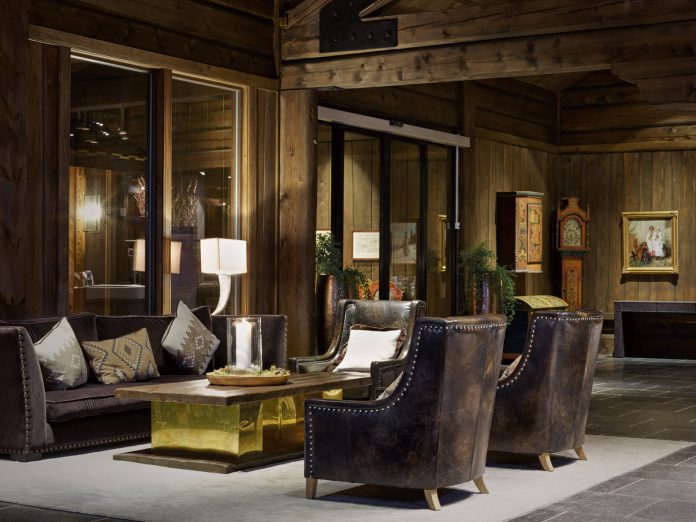 Gaining popularity among tourists as a great winter sports destination, large numbers of mainly British tourists started flowing in ever since the nearby Dagali airport opened for business in the early 1970's. The Dagali airport may have been closed for passenger flights back in 2003, tourists still find their way to Geilo, centrally situated between Bergen and Oslo.
Today Geilo presents itself as one of the top active-holiday hot spots in Norway, with offering tourists a range of adventurous activities throughout the summer months as well. Its picturesque setting halfway the Riksvei 7 from capital Oslo to coastal city Bergen, makes many tourists fall in love with the impressive nature and landscape Norway calls home.
Traditional Scandinavian
Vestlia Ski-Spa-Golf Resort could be categorized as a rather traditional Scandinavian resort. Upon entrance, the wooden décor and warm interior of the lobby greet you after leaving the freezing temperatures behind you. The lobby is a large open space, connecting all parts of the resort. Despite the abundance of space, it doesn't lack coziness or that warm and welcome feeling that many desire after an intensive day on the nearby ski slopes.
Vestlia Resort, which has its own golf course, opened its doors back in 1969 and has a total of 170 rooms and suites. Described as a typical all-in-one resort, the resort offers space for a range of guests and parties, ranging from couples to entire families and people on a business-oriented trip. Vestlia Resort features a top-of-the-range spa facility, while also housing a large pool, bowling center, conference center, fitness complex and restaurant.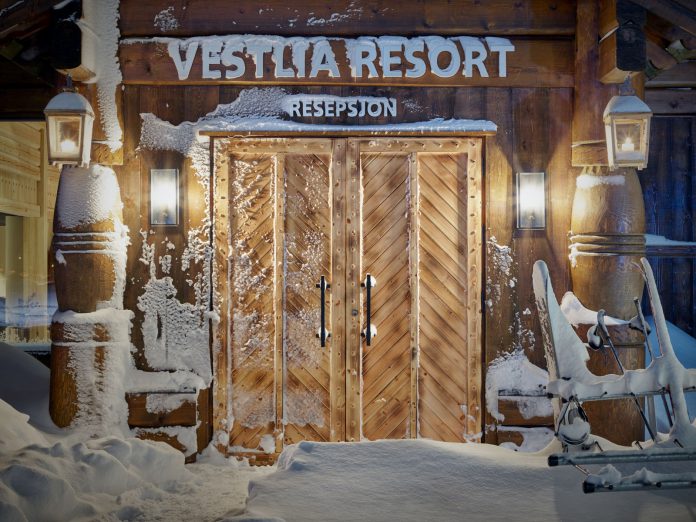 Throughout its existence, the resort has seen several renovations and expansions. Starting in 2005, an entire wing was added to the complex, which now houses the resort's spa and wellness center. At the end of 2014, a part of the resort underwent renovation while yet another wing was added. Adding 88 rooms and suites and an entire new pool area, the resort's capacity doubled in just a few years time. Currently another expansion project is running, adding 600 square meters in new conference facilities to the resort.
Location
Geilo lies in a valley close to two National Parks – Hardangervidda and Hallingskarvet – offering guests plenty of opportunity to enjoy the abundance of Norwegian nature in the area. As mentioned previously, the town is quite well connected with National Road (Riksvei) 7 and Country Road 40 connecting it to larger cities in the area and the capital Oslo. In addition, Geilo is also served by the Bergen line and nearby Dagali airport. Oslo is an approximate 4-hour drive from Geilo, while the nearby airstrip is just a 20-minutes drive away.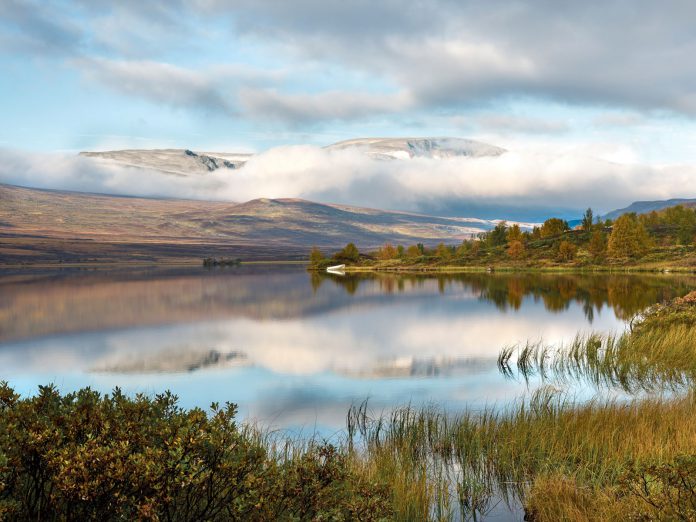 The winter marks the absolute high season for Geilo, when the town overflows with both International and domestic tourists looking to enjoy the town's excellent ski area. The Geilo ski resort comprises of 39 ski slopes in total, divided over two mountains. The ski slopes are served by a total of 18 lifts. The Geilo ski slopes offer challenges for both beginners and experts, while also maintaining the reputation of being one of Scandinavia's best "snowkiting" locations.
Cross-Country skiing is also very popular in Scandinavia, and Geilo therefore provides a true wealth of cross-country skiing trails tallying to 300 kilometers in total. 160 kilometers of the trails are marked, of which some are partially prepared with artificial snow. Vestlia Resort is located along one of those trails, and better yet, is located adjacent to the Geilo ski area, offering guests ski-in and ski-out service. Besides the more traditional winter activities, visitors are welcome to try out dog sledding, ice fishing, snowshoe trips and snowmobiling.
Likewise there are many activities to keep you occupied in Geilo during the summer months, for both guests looking for an adventurous holiday or a more relaxing one. Tourists can try a hand at fishing, canoeing, cycling or rafting on the nearby rivers and lakes that carve out the fjords. Vestlia Resort furthermore invites guests to dust off their golf clubs and enjoy their nine-hole 34 par golf course. The nearby adventure park has a rope-course to challenge guests looking for a more active holiday, while activities such as hiking, a moose safari or horse-riding let's guests breathe the surrounding nature in a less-intensive manner.
Design
While the exterior of Vestlia Resort doesn't particularly make heads turn, it's the interior of the resort where you can find its true Scandinavian charm. With wood being the resort's main building component, the interior of the resort is finished with warm colored furniture, lighting and decorations. The warm color palette extends from the lobby to the hallways and rooms, with the main dark colors such as grey, shades of brown, taupe and black having light accents of white and the occasional stir up with primary colored furniture in the rooms.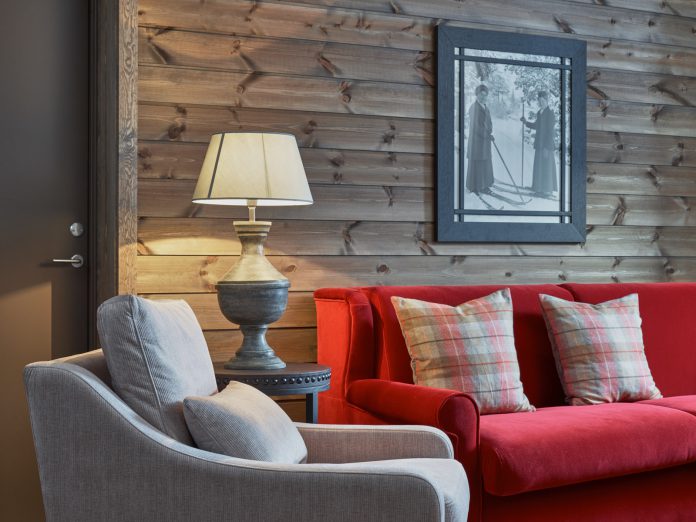 To enhance the traditional ambiance the resort breathes, we here and there find antique objects such as old clockworks, cabinets and furniture. Further matching decorations comprise of several old black and white pictures of people skiing in Geilo, displaying the town's heritage and winter sports veins in style.
Rooms
With a total of 170 rooms, Vestlia Resort is quite a reasonable sized hotel. The resort features 80 double rooms, 60 suites counting one or two bedrooms, 20 family rooms, 7 apartments and 3 penthouse suites.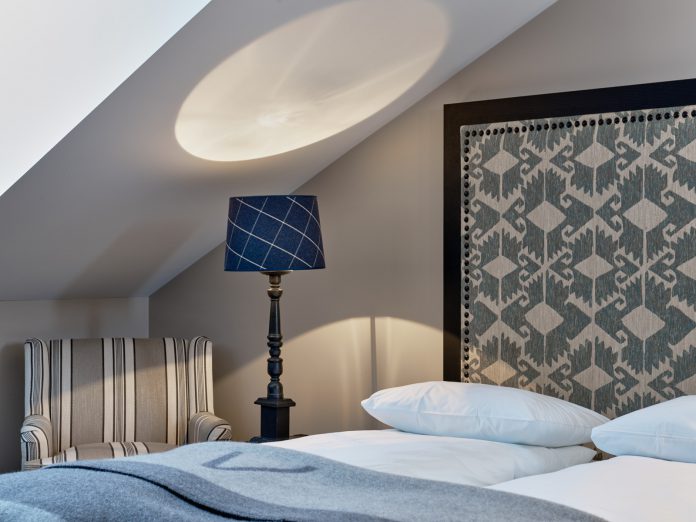 The huge penthouse suites are something quite special. The 200 square meters "Hamsun" suite is the largest suite at Vestlia Resort. It counts three bedrooms with double beds, three bathrooms, conference facilities with space for up to 80 people, a large living- and dining room, two terraces with views over Geilo, a separate elevator to the SPA area and a shared sauna facility.
[vimeo]https://vimeo.com/114369981[/vimeo]
The August penthouse suite measures 140 square meters, counts 4 bedrooms and 2 bathrooms. Equipped with a single terrace, in-house sauna, living room, dining room, kitchen and direct access elevator to the resort's SPA area, the August penthouse suite is nothing short of luxury.
[vimeo]https://vimeo.com/114369982[/vimeo]
The Victoria penthouse suite shares the same characteristics and amenities as the August penthouse suite. Also measuring 140 square meters in floorspace, it can similarly house up to eight people in its 4 double-bedrooms.
[vimeo]https://vimeo.com/114369983[/vimeo]
Our room may not have been equal in size, its luxury interior can surely be compared to the resort's ultra luxury suites. Having received a similar interior trim to the rest of the resort, the room knows a clean design with a mainly wooden décor. Spacious with Scandinavian style furniture and a comfortable king size double bed, the room has its own terrace with views of the Geilo ski resort too.
The bathroom is equipped with a walk-in shower cabin as well as a rainshower. The room furthermore includes a large wardrobe closet, a relaxing area and a large flatscreen-TV.
Dining
Vestlia Resort has its own restaurant located in Geilo's town center, called "EKTE". Open daily for lunch and exquisite dinners, the restaurant is just footsteps away from Vestlia Resort. The restaurant's menu is based on local products and delicatessen, while there also is beer and wine on the menu that comes from local microbreweries. The restaurant additionally offers culinary tasting courses and lectures, to entertain guests that request an entire dining experience. Our lunch at the restaurant comprised of pork chops served with potatoes and freshly prepared salad.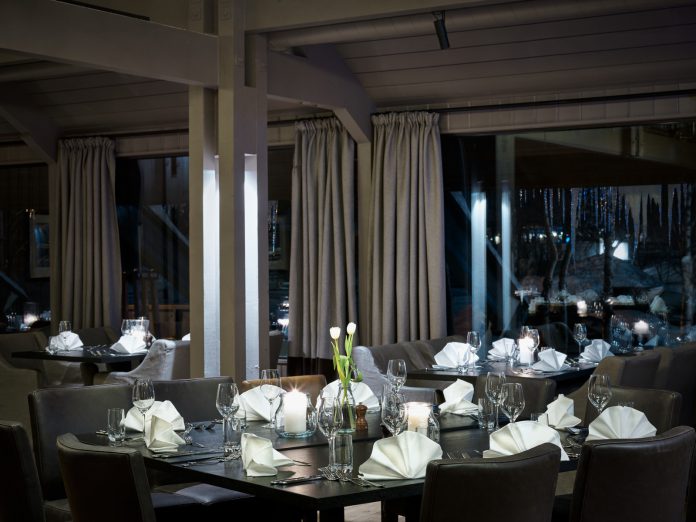 Within Vestlia Resort, we find a bar adjacent to the lobby, and a large breakfast room that offers an extensive and fresh breakfast buffet each morning at sunrise. The various traditional Norwegian offerings that got us fueled for starting the day were quite delicious indeed.
SPA and other facilities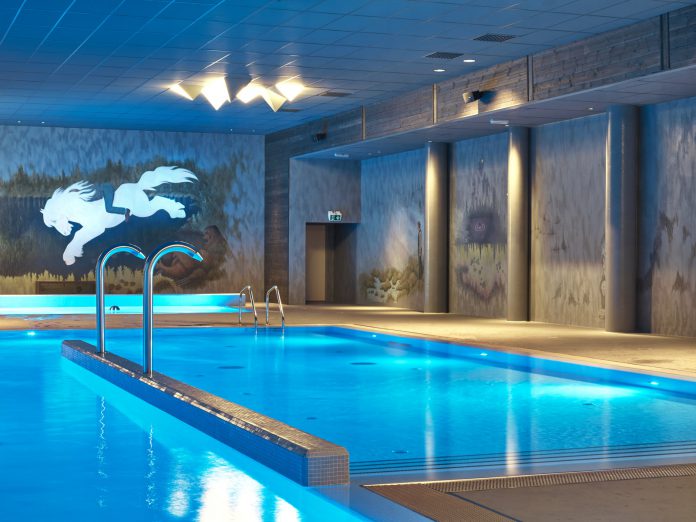 Next to the abundance of outdoor activities guests get to enjoy, the resort houses many indoor facilities where guests can relax after a day out. Starting with the Spa, where Vestlia Resort offers guests a range of massages and therapies by their professional therapists, it's the perfect place to relax after an exhausting day out in the mountains or an intensive day of ice driving. The Spa area features a Jacuzzi, plunge pool, swimming pool and of course a sauna.
The new swimming pool opened after an expansion and renovations were finished late 2014. Called "Eventyrbadet", it stretches over 750 square meters and it's the largest swimming pool in Geilo. Described as a magical adventure, the pool area is trimmed with a fairytale décor and has an 82-meter long waterslide rising as high as the resort's third floor. A children's pool and Jacuzzi finish off the pool area.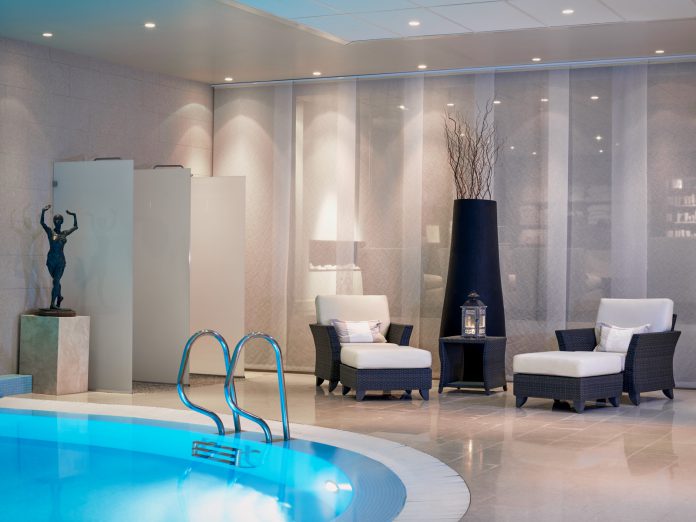 To match the spa and wellness center, Vestlia Resort also has its own fitness center. The fitness studio features a variety of cardio and lifting equipment, as well as separate yoga and spinning rooms. To further accommodate guests, an 8-alley bowling center finds its home in the resort's basement.
Last but not least is the resort's very own 9-hole golf course. Featuring several water obstacles and bunkers, this golf course promises to be an exciting challenge.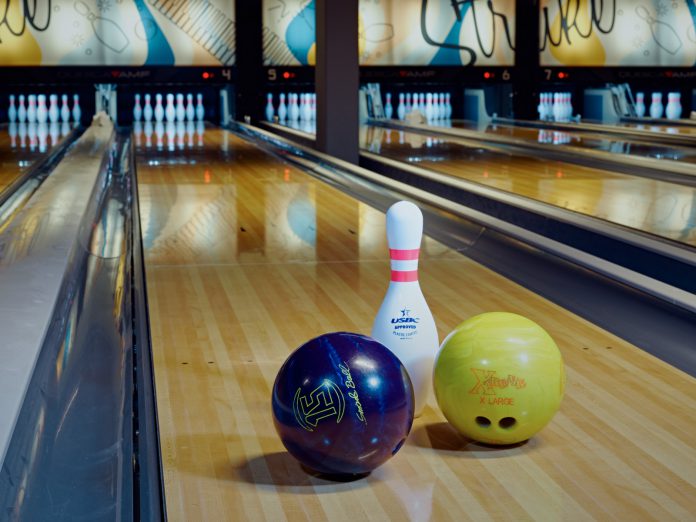 Conclusion
Our stay at Vestlia Resort Geilo, Norway was certainly one to remember. Its relaxing atmosphere and warm Scandinavian design contributed to a comfortable stay during our two-day ice-driving event with Tesla Motors. Its beautiful and scenic location makes it perfectly fit for a weekend getaway or winter holidays. Despite its rural location, the resort is still quite reachable thanks to the main connector road between Norway's largest cities running through the town of Geilo.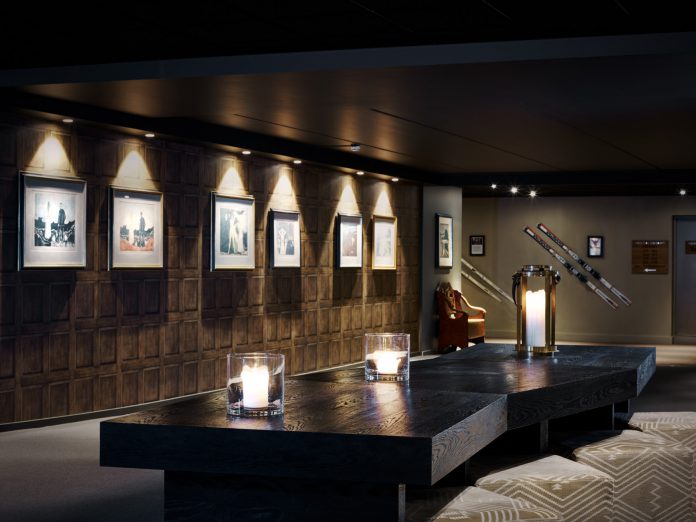 Housing some of Norway's largest and most luxury penthouse suites, a luxury ski vacation to Norway is a legitimate alternative to the almost usual luxury winter holiday in the European Alps. We would like to thank Vestlia Resort for having us, you can book your stay at http://www.vestlia.no/en/ starting from 5,900 NOK. Prices for the luxury penthouse suites are available upon request.