After a successful Prologue stage on Saturday, the first stage of the Dakar Rally 2016 was cancelled abruptly on Sunday due to heavy rains. The stage which was scheduled to run from Rosario to Villa Carlos Paz – a distance of 258 km – had to be abandoned when the emergency helicopters failed to take off due to bad weather.
The motorbikes and quads were meant to cover a distance of 227 km while the cars and trucks would have covered a distance of 258 km. Officials started reporting heavy rainfall while still at the Córdoba Airport. Nonetheless, the Bivouac at Carlos Paz was already filled with quads and bikes who managed to get there in time.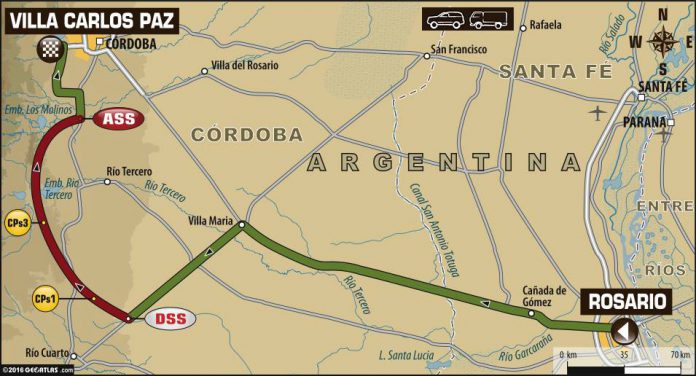 The rest of the day was considered as a test drive for the teams with stage 2 expected to mark the main start of the Dakar Rally 2016. Competitors will leave Villa Carlos Paz today with their final stop set for Termas de Río Hondo. The bikes and quads will rally through 354 km while the cars and trucks will cover a distance of 386 km.