The Lexus LFA is a car that has firmly grounded itself as a supercar that may well feature the greatest V10 engine in history. The howling powerplant that screams to 9,000 rpm was derived directly from the 4.8-litre Toyota Formula 1 car and made the LFA one of the most electrifying driving experiences of any modern car.
Aesthetically, the LFA certainly stands out, particularly with its huge electronically controlled wing in action. To further accentuate the visual drama this sublime satin black LFA has been fitted with contrasting copper/bronze Vossen wheels.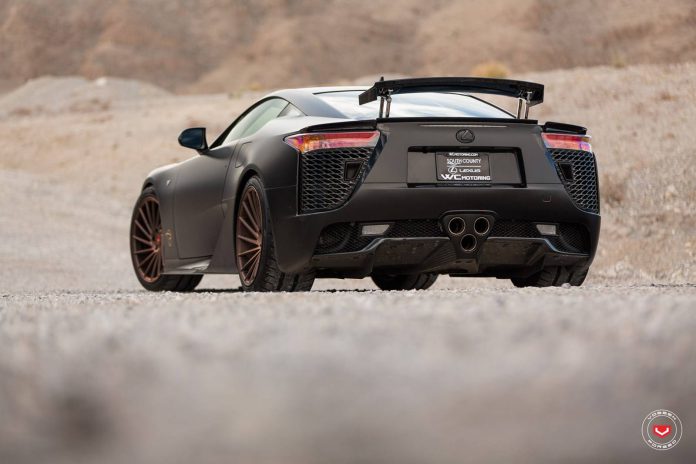 What is great to see is that this particular LFA is no garage queen but it used regularly with over 34k miles on the odometer. We do not always think such special cars should be tinkered with, but this LFA is one epic looking machine!
Lexus LFA with Vossen Wheels