Whenever Ferrari announce a new car the automotive world drops everything to admire the new design and innovation. When the 488 GTB burst onto the supercar scene it was more of an evolution than revolution that very much resembled the 458. The revolution all took place under the hood with the addition on turbo charging to the glorious Ferrari V8.
The unveiling of the 488 Spider soon followed and once again, jaws dropped. The desire and lust to own the car was taken to a new level. We feel that these photos convey why. The car looks spectacular, particularly with the hard top folding roof retracted. Another obvious benefit is that the cars exhaust tone can be heard in all its glory as well as making the 488 Spider a brilliant car to cruise the streets, as a result, the 488 Spider is expected to be hugely popular in places such as Los Angeles and Monaco.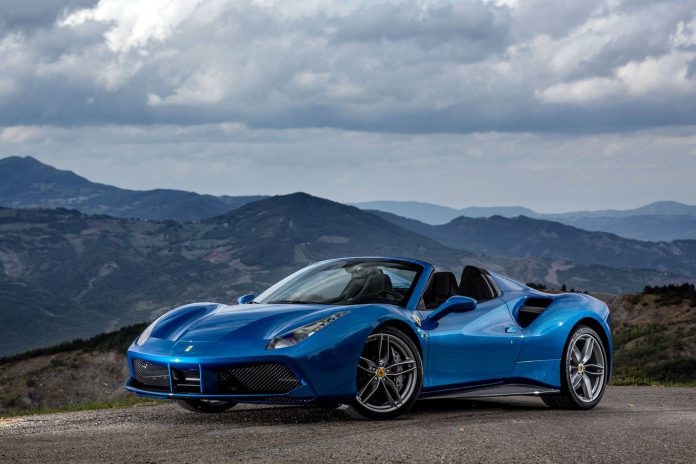 Beneath the skin, the Ferrari 488 Spider is almost mechanically identical to the potent 488 GTB coupe. That means it features a brand new 3.9-litre twin-turbocharged V8 engine pumping out an impressive 662 hp, 100 hp more than the standard Ferrari 458 Spider. When combined with 760 Nm of torque at a low 3000 rpm, the 488 Spider will rocket to 100 km/h in just 3 seconds.