As the most stripped-back and hardcore drop-top Lamborghini Gallardo ever produced, the LP570-4 Spyder Performante is an absolute beast. Based around the Superleggera hardtop, the Gallardo Spyder Performance weighs less than the standard car while also being adorned with an array of new body panels and aerodynamic aids.
As with most limited edition Lamborghini models, the Performante looks absolutely sensational the moment it rolls off the production line. The following example however has been made even more impressive thanks to a set of Strasse Wheels.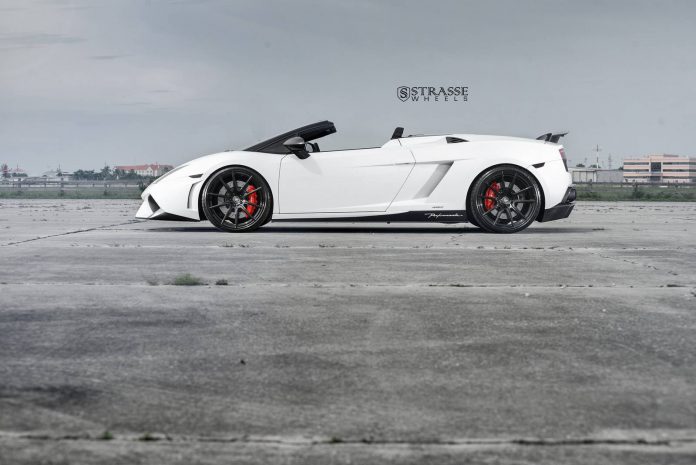 The wheels in question are the SV5 Deep Concave Monoblock's and measure 20×9 at the front and 20×11 at the rear. They have gloss black spokes, gloss black centre caps with white detailing as well as weight reduction pocketing.
What do you think of the completed look?
Lamborghini Gallardo Spyder Performante