The Dubai Police's fleet of supercars has just become all the more exceptional with a brand new Porsche 918 Spyder added to the range.
As with all of the other high-end supercars currently being used by the Dubai Police department, their 918 Spyder won't be engaging in any high-speed pursuits or even any typical traffic stops. Instead, the German hybrid hypercar will be used extensively for marketing purposes.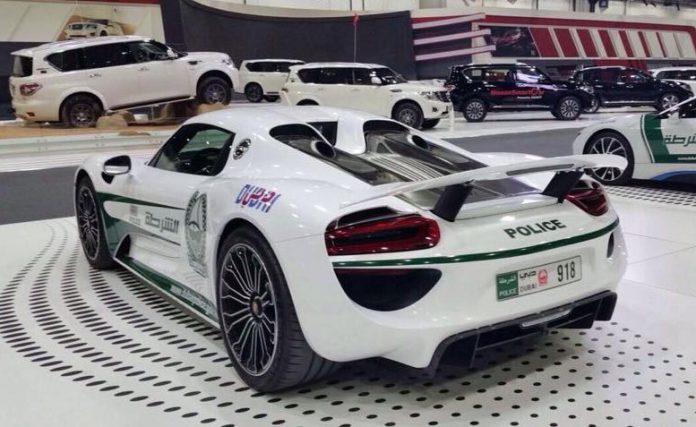 That means the car doesn't have police lights on the roof but has been outfitted with the department's well-known white and dark green livery. For the 918, it has been slightly tweaked with the green elements on the sides mimicking those from the liveries offered by Porsche itself through the optional Weissach package.
While the car will never engage in any chases, if it did, it would be able to outsprint pretty much any other car on the planet. Thanks to its 4.6-litre naturally-aspirated V8 engine, two electric motors, a seven-speed dual-clutch transmission and all-wheel drive, the Porsche 918 Spyder can accelerate to 100 km/h in as little as 2.6 seconds and onto a 350 km/h limited top speed.