Ever since the Porsche Cayman launched, enthusiasts were calling for a true hardcore and performance-oriented model. Due to Porsche's resistance to making a Cayman to step on the toes of the 911 Carrera however, it seemed like such a Cayman variant would never arrive. At the Geneva Motor Show however, it did and in the form of the Cayman GT4.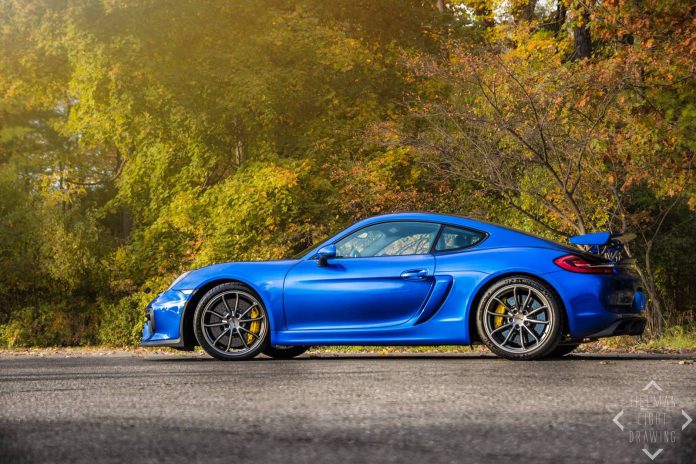 The press and customers have all fallen in love with the Cayman GT4 thanks to the impressive performance it provides and its sheer badass nature as a cheaper alternative to the Porsche 911 GT3. While the Cayman GT4 isn't as powerful as the 911 GT3, it does still have 385 hp on tap thanks to the 3.8-litre flat-six engine of the 911 Carrera S. When combined with the suspension of the GT3 and its mid-engined layout, itself an inherent advantage, the Porsche Cayman GT4 has all the makings of being a future classic.
Consequently, it's little surprise why it's proving so popular and painted in a bright shade of blue like this example, few could deny its gorgeous aesthetics.