With its bold design, breathtaking performance and spaceship-like interior, it's little surprise why the Lamborghini Aventador is so popular to modify as tuning companies battle each other to offer the craziest and most eye-catching upgrade packages. Certainly one of the most noteworthy Aventador kits available comes courtesy of Hamann and with just a few components, it really transforms the look of the Italian beast.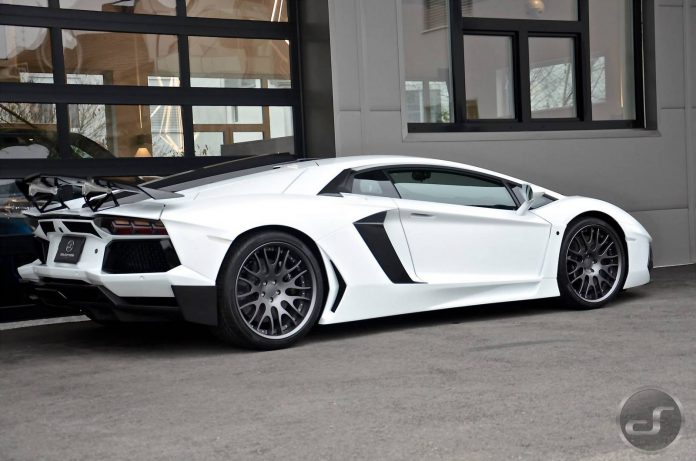 This particular Hamann Lamborghini Aventador has been built thanks to DS Automobile Autowerke in Germany and incorporates Hamann's full range of visual and aerodynamic modifications. At the front for example, a bespoke bumper with new air intakes and a lower splitter has been installed. The bumper also includes two nostril-like cut outs befitting of this famous bull.
Elsewhere, the car is rolling on a set of aftermarket gunmetal grey wheels and includes extended side skirts. There is also a towering carbon fibre rear wing, a bold rear diffuser and helping to complete the bold look, a prominent air intake on the roof.