A new picture as well as a short video of the Bugatti Chiron in the midst of testing have surfaced. The image provides us with an unimpeded view of an undisguised Chiron prototype while the video shows three examples on a small Italian road.
From the rear, the similarities between the Chiron and the Bugatti Vision Gran Turismo are immediately obvious. For example, a split running down the rear decklid is featured as is a menacing rear diffuser that's extensively different from the conservative one of the Bugatti Veyron. The sides look largely the same as the Veyron, most notably due to the Bugatti signature side line.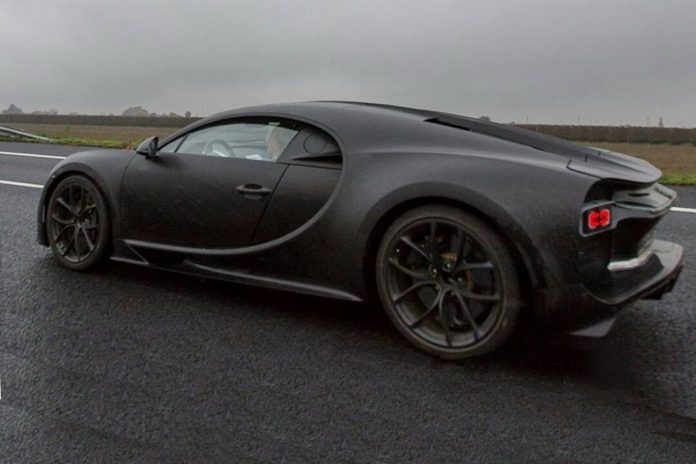 As for the video, it shows the cars squeezing between a rock wall and a large truck carrying timber. Surprisingly, the front-end is also completely camouflage free and immediately bares resemblances to the Vision Gran Turismo. For example, it features the same headlights, Bugatti's traditional horseshoe grille, reshaped air intakes and sharp lines running up from the grille to the windscreen.
According to inside sources, the Chiron will feature the same basic quad-turbocharged 8.0-litre W16 engine as the Veyron. However, boost will be increased and at least two of the turbos will be electrically driven units. As a result, the new French hypercar should pump out 1500 hp and consequently be capable of hitting 100 km/h in just over 2 seconds before topping out at over 450 km/h.