An 8-acre estate, situated in Rolling Hills near Los Angeles, is currently up for sale for $53 million and has been for the past two years.
The house is dubbed 'Hacienda de la Paz' and is not only exceptional for its size but also for some of its key features. The expansive main residence is 51,000 square feet in size and includes nine bedrooms, a rather crazy 25 bathrooms, two tennis courts and two swimming pools.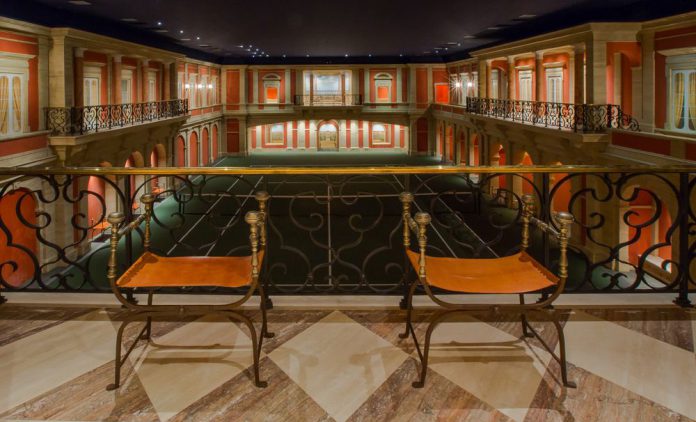 As the local authorities of Rolling Hills prohibit houses taller than one story, Hacienda de la Paz actually has an incredible five stories underground spanning 31,000 square feet. One of those levels supports a tennis court surrounded by balconies and doubling as a ballroom.
The property was designed by Raphael Manzano Martos, who was an architect for the king of Spain. Additionally, all of the estate's heating and cooling needs are provided by a geothermal system and amazingly, three hundred tribesman from the Moroccon desert are responsible for the sandstone ceiling, archways and capitals in the spa. During its construction, a Spanish artist lived in the house for a decade doing all of its painting and murals.