Ahead of SEMA 2015, Liberty Walk has just released a number of renderings depicting its upcoming widebody Audi R8. Based around the first-generation R8, the Japanese tuner's upgrades will be characteristically ludicrous and make the widebody R8 one of the highlights of the show.
The renderings reveal that the R8 being used is a first-generation V10 model. It has been adorned with flared wheel arches at all four corners as well as extended side skirts. Additionally, a prominent spitter has been installed under the front bumper while a set of insanely wide and deep dish wheels are also present. In these images they feature black spokes and matte grey inners to reflect the matte grey finish of the R8.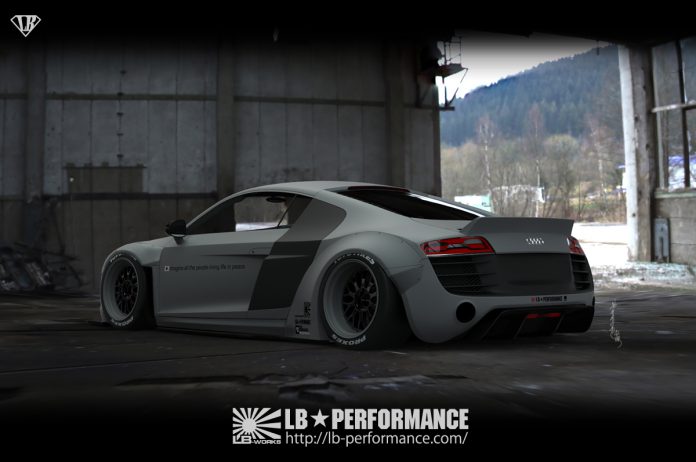 Final upgrades include the implementation of a new carbon fibre diffuser as well as a prominent ducktail spoiler. Additionally, an AirRex air suspension system will be installed with all the new body parts made from carbon fibre reinforced plastic.
The Audi R8 widebody package will set U.S. Customers back $21,620.