The potent RenaultSport R.S. 01 racer has just been awarded GT3 homologation which will enable it to complete in the GT Tour series.
The R.S. 01 was originally created to race exclusively in the Renault Sport Trophy. However on the back of interest to make the R.S. 01 available for other series, Renault set about modifying the car to comply with GT3 racing regulations.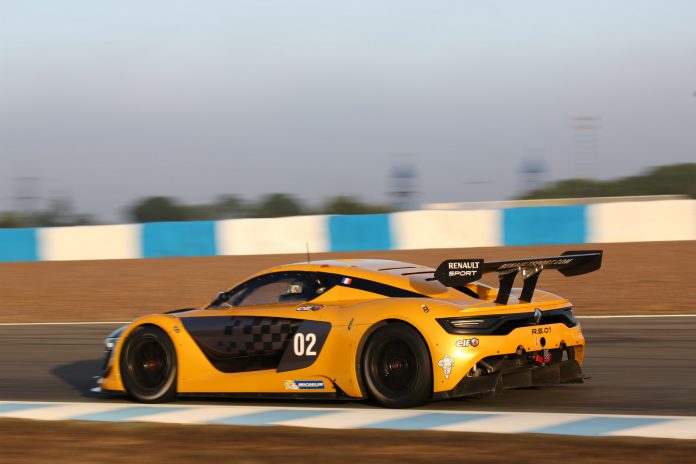 For starters, Renault were required to ditch the carbon ceramic brakes of the standard car and instead fit more traditional steel discs. Elsewhere, the twin-turbocharged 3.8-litre V6 engine has been restricted and now longer delivers over 500 hp. Further changes include an increase in the ride height, a 50 kg ballast and an array of aerodynamic changes so it doesn't produce as much downforce.
Two cars are being entered into this weekend's GT Tour final 2015 at Circuit Paul Ricard and will be driven by Eric Element, Ange Barde and Bruce Lorgere-Roux from Team Duqueince and Eric Vaissiere and Olivier Grotz from the Boutsen-Ginion Racing outfit.