After its worldwide debut at the IAA Frankfurt Motor Show last month, the Lamborghini Huracan Spyder has just arrived in the United States and was recently displayed by Lamborghini Washington.
This Huracan Spyder is painted inn an amazingly bright shade of blue dubbed Blu Cepheus and sits on a set of twin five-spoke wheels with black brake calipers. To contrast the blue, the front splitter and rear diffuser are painted in matte black while the interior perfectly complements the outside with blue and leather found throughout, particularly on the seats, door panels and lower half of the dashboard.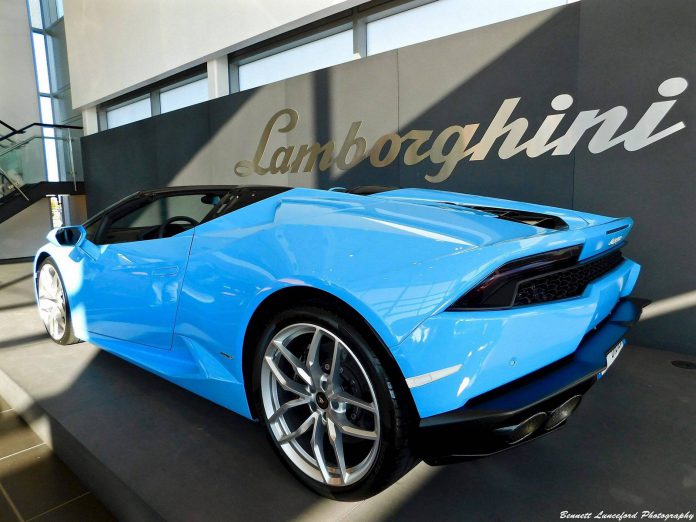 Powering the Huracan Spyder is the same naturally-aspirated 5.2-litre V10 engine as the Huracan coupe. The drop-top therefore produces the same 602 hp and 413 lb-ft of torque. While the Huracan Spyder has grown to 1542 kg, it will still reach 100 km/h in an impressive 3.4 seconds as well as a top speed exceeding 320 km/h.
Unlike the current model year Lamborghini Huracan, the Huracan Spyder debuts with an engine stop-start system as well as cylinder-on-demand technology. Both of these systems help to improve the Huracan Spyder's efficiency.
While its rivals use folding hardtops, the Huracan Spyder makes do with a fabric roof. Nevertheless, it can still fold away in just 17 seconds and speeds of up to 48 km/h.