Think Mayfair and aside from the deep blue patch on the Monopoly board, images of the Ritz, Berkley Square and other decadent connotations flash to mind. Rolls-Royces saunter silently through the streets, sipping cappuccino in the charming squares can be surprisingly tranquil given the whirlwind and chaos of Hyde Park corner is only a few minutes away. Head from the aforementioned square towards Buckingham Palace and you pass Novikov, one of London's most critically acclaimed eateries.
A stones throw away from Green Park station, Novikov harbors lengthy queues and reservations lists peppered with celebrity names including Drake, Wayne Rooney and Kevin Hart. The Russian entrepreneur that founded Novikov in London owns no less that 50 restaurants globally and is said to be a close friend of none other than Vladamir Putin. Aside from being a celebrity hotspot, Novikov warrants such demand for good reason. The location houses both halves of Novikov, the Asian and Italian restaurants. We were visiting to taste the former, Novikov Asian, that features a global fusion menu that spans from Dim Sum to Irish Steak and even a handful of Saudi Arabian inspired dishes. We were keen to see if the hype was to be believed or if the vast menu would have Novikov down as a jack of all trades and master of none.
Having been greeted the first thing that you notice is the rather quirky wall of raw produce ranging from the usual market produce such as cauliflowers to the more obscure such as large tanks acting as homes to some very angry looking giant crabs. "The Wall" is a very nice feature that then draws the eye to the brightly lit and entirely transparent kitchen buzzing with chefs laboring to deliver eagerly anticipated meals to customers with high expectations.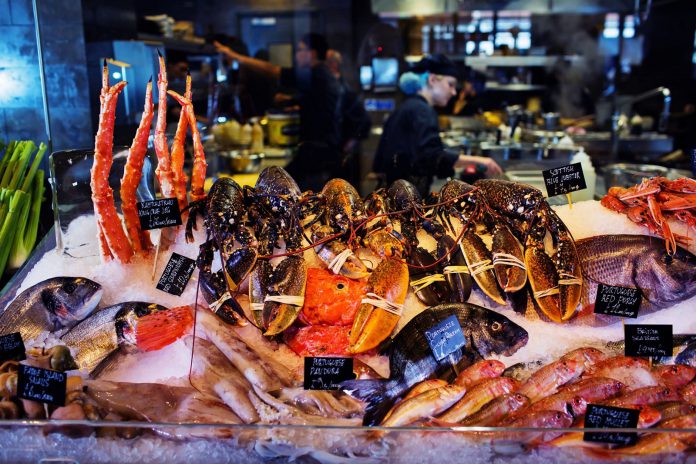 The Asian restaurant replicated the atmosphere of oriental establishments with a dark yet warm atmosphere broken up by pots of delicate orchids across the room. The mood is very jovial and the upbeat music played as a back drop rather than to be heard. The menu is somewhat intimidating, from Sushi and Sashimi to frogs legs and Wagyu Tacos, the choice in sensational. It allows you the choice of a mix of starters but being Asian, the Dim Sum is a must. Chicken Buns are always a good way to gauge the quality of an establishment and Novikov certainly did not disappoint.
Deciding on a main course is just as excruciating as choosing starters. There are a number of culinary favorites such as sweet and sour prawns and the ever tempting steak, another dish that tests the skill and knowledge of any chief.
From the prawn fried rich to the succulent Irish Steak, Novikov proved to be a real treat, not only for the taste-buds but also the eyes. The presentation of each dish was sublime as was the balance of flavours.
The dessert menu was quick to arrive as were the dishes themselves. Again, there were a selection of classics including chocolate fondants and Tiramisu, each with a slight Asian twist setting them apart. Accompanying the deserts was a comprehensive list of two-dozen or more teas, once again spanning continents.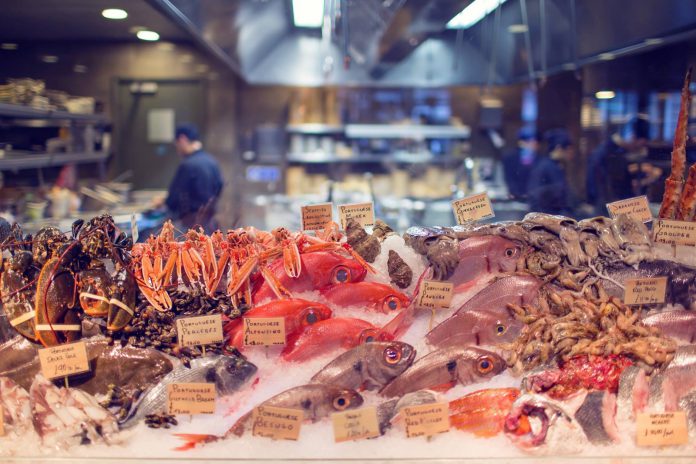 It is a delight to find establishments that are capable of executing one or two dishes with the exquisite execution and fine finish as Novikov are able to replicate time and time again across such a diverse menu with such perfection.
From starters to main and finally desert, Novikov upheld a standard that we rarely see. Such balance and gastronomical excellence comes at a price that means Novikov is somewhat exclusive and should be reserved for the most special of occasions, but you can rest assured that it will not disappoint.