Just after last week's release of the BMW M2, tuning company Alpha-N Performance has previewed its upcoming visual, aerodynamic and performance package for the brand new German sports car.
The small tuning company is currently in the midst of developing a number of parts for the M2. They consist of a carbon fibre front splitter, a towering carbon fibre rear wing, carbon roof, carbon wing mirrors, improved brake cooling and a set of OZ Superforgiata lightweight wheels painted in black.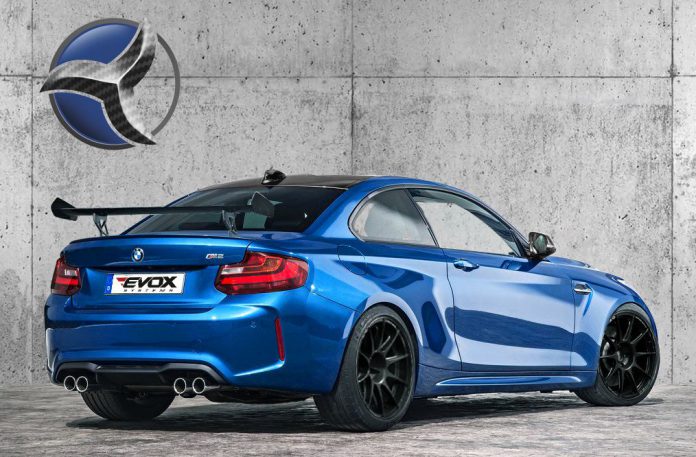 Elsewhere, Alpha-N is developing a chip tune for the M2 as well as a water injection system, potentially similar to the one found in the BMW M4 GTS. Visually speaking, the upcoming modifications certainly make the M2 even bolder and more menacing than the standard car and when the package is launched, we imagine it will be quite popular.
The M2 is closely related to the BMW M235i but features a selection of significant upgrades. Starting with the engine, it is a 3.0-litre inline-six cylinder featuring a TwinScroll exhaust manifold-integrated turbocharger. When combined with direct injection, a Double-VANOS system, custom pistons and crank bearings from the M3 and M4, the 2016 BMW M2 pumps out a total of 365 hp at 6500 rpm and 343 lb-ft of torque from as low as 1400 rpm. Those figures represent 45 hp and 13 lb-ft gains over the M235i.