A lovely British mansion is currently up for sale for 7.5 million pounds. While the house is situated on a relatively thin block of land, it makes up for that by being spread across four different levels which overlook the water.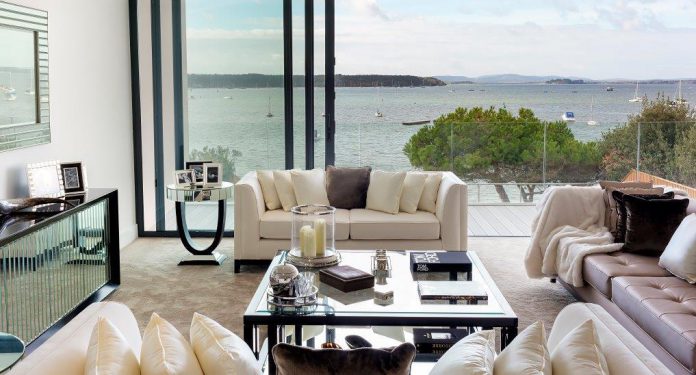 The house has 896 square metres of living space incorporating five bedrooms and six bathrooms. Found on the first floor are massive sliding glass doors, a large lounge area as well as an expansive kitchen, one of the bedrooms and an indoor swimming pool. Meanwhile, the second floor includes the remaining four bedrooms including the master bedroom suite which is accessed via a private spiral staircase. The master suite also includes a whirlpool bath, a dedicated wet room with a rose shower and complemented with mood lighting. There are also his and hers dressing rooms.
The other levels include a selection of living areas which can be accessed by the private elevator. All rooms of the house are exceptionally bright thanks to the large windows and glass doors and the light and bright white floors, walls and ceilings.