Just yesterday, we brought you images of a very special Ferrari 458 Spider outfitted with a rusty wrap in the Netherlands unlike anything we'd seen before. Today, we've stumbled upon another car installed with a similar wrap inspired by rust and this time residing in the United States.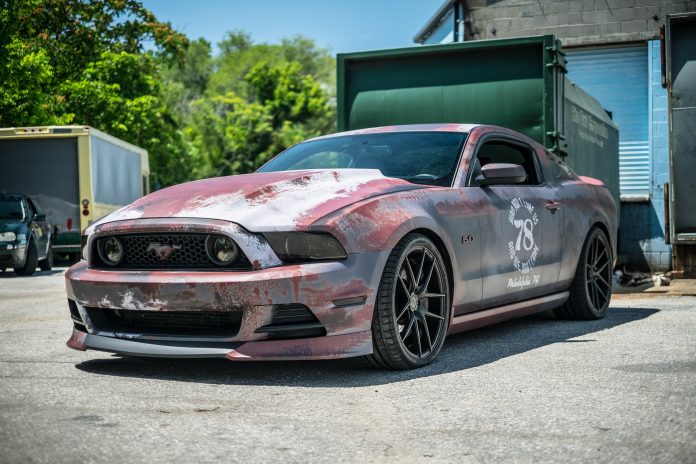 The car in question is a Ford Mustang and its rusty wrap has been designed and installed by the crew at 13 Three Motorsports. It is very similar to the 458 wrap in that it incorporates a selection of elements with a traditional orange rusty finish alongside some matte white and matte black elements. The wrap is quite intricate and even includes the Ford badge at the rear of the vehicle as well as the 5.0 badges on the flanks.
Given the fact that the Mustang has been around for over 50 years and that there really are some original examples covered in rust, we think this modern Mustang pulls off the look even better than the 458.