Ahead of the Consumer Electronics Show 2016, Rinspeed has just dropped two teaser images of the Etos concept car it will be debuting at the world-renowned technology event in Las Vegas. The debut of the Rinspeed Etos will mark the Swiss company's first ever car release outside of its home country. Typically, Rinspeed releases its models at the annual Geneva Motor Show.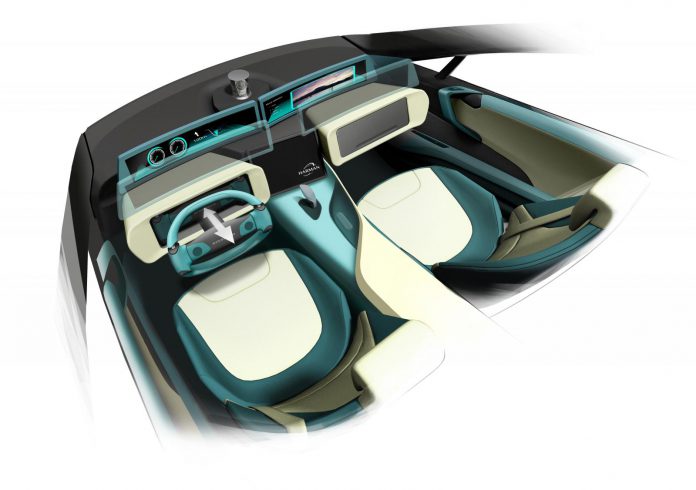 The Rinspeed Etos is a car concept capable of complete autonomous driving. The autopilot system is apparently capable of learning from its surroundings and when being operated in autonomous mode, the steering wheel folds up and retracts into the dashboard. Meanwhile, the two curved windscreens move closer towards the driver and passenger.
Elsewhere, the Rinspeed Etos has been fitted with an infotainment system from Harman Connectec Car technologies. Another interesting element of the Etos is that it features a small helipad on the rear decklid capable of supporting a drone which Rinspeed says "could fetch a bouquet of flowers the driver ordered online and even deliver it directly to the lucky recipient".