Just a few months after being unveiled in early 2013, the Ferrari LaFerrari sold out its 499 unit production run. However, there are a number of LaFerraris currently up for sale via third party dealerships with the following coming courtesy of Al Ain Class Motors in Dubai.
No specific details about this LaFerrari have been provided including the asking price nor the mileage. However, we do know that it is a 2015 model and based on the pictures, looks essentially untouched.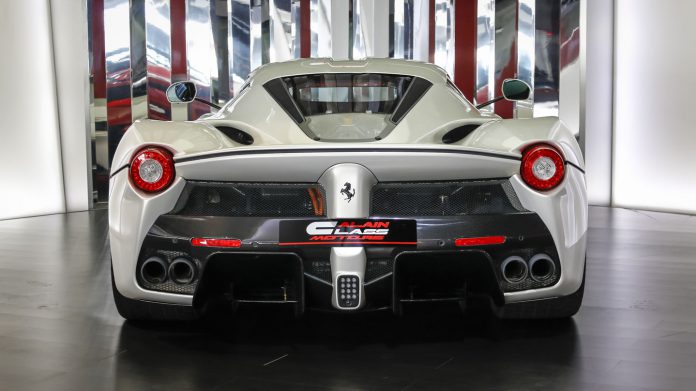 It looks particularly stunning thanks to the metallic white paint scheme as well as the five-spoke matte black wheels. Red brake calipers have also been optioned as have the Scuderia shields on the doors. At the rear, there is a carbon fibre diffuser with elements of the bumper also made from the lightweight composite.
Inside, things get arguably even more amazing. For starters, red leather adorns the seats, lower dashboard, steering wheel and door handles. Also found on the seats are white pinstripes while black alcantara then adorns the upper part of the dashboard. As with all other LaFerraris produced, clear-coated carbon fibre elements make the cabin all the more exotic.