Just after the IAA Frankfurt Motor Show 2015, Mercedes-Benz confirmed it's working on an all-electric rival to the Tesla Model S. Also at the show, the German company unveiled its advanced IAA Concept which is a study largely in aerodynamics. Automotive renderer Theophilus Chin has decided to take inspiration from the IAA Concept as well as a number of other Mercedes-Benz models to imagine how the company's Model S rival could look.
Overall, the same sleek four-door coupe body of the IAA Concept has been retained but the front and rear fasias have been extensively changed. At the front for example, Chin has rendered the car with new headlights reflective of those on the company's existing coupe and sedan models. Meanwhile at the rear are taillights very similar to the S-Class Coupe.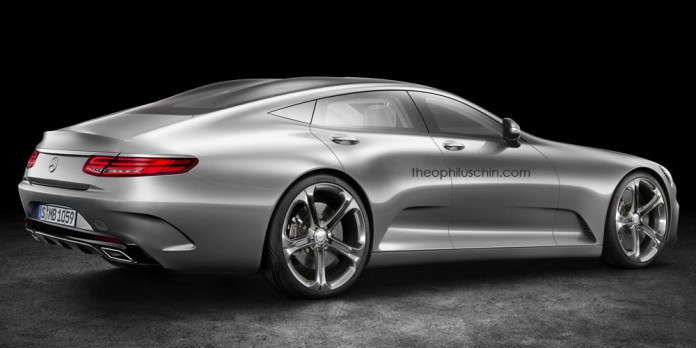 Specific details about the Mercedes-Benz electric sedan are scarce but Daimler AG board member in charge of group research and Mercedes-Benz car development, Thomas Weber said that the car will have a range of between 400 and 500 km. It could be released as soon as 2018.
With confirmation of Mercedes-Benz working on an answer to Tesla, it has become just the latest European marque to do so. Porsche is said to be working on bringing an electric sedan to the market inspired by the Mission-E Concept while Audi is developing an electric SUV to rival the Tesla Model X.