It has been revealed that the owner of the bright yellow Ferrari LaFerrari recently filmed speeding through a Beverly Hills neighbourhood is owned by Sheikh Khalid bin Hamad al Thani from Qatar's royal family.
During investigations from local authorities, Al Thani declared that he had diplomatic immunity therefore making it impossible for him to be charged with such crimes. However, following an investigation from the U.S. State Department and Qatar consulate, it was concluded that the prince doesn't actually have immunity.
Nevertheless, it seems highly unlikely that Al Thani will be charged as no solid evidence exists that he was driving the Italian hybrid hypercar. Additionally, it is reported that the prince has fled the country with the LaFerrari and white Porsche 911 GT3 involved also nowhere to be seen.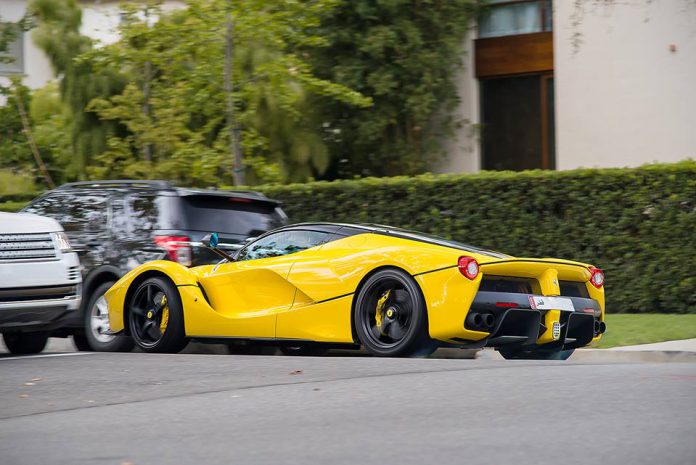 While speaking to the press, Beverly Hills Lt. Lincoln Hoshino confirmed that no one has identified the drivers of either cars.
"No one produced any evidence of who was at the wheel of the two cars. The drivers weren't visible on the videos or photographs.," Hoshino confirmed.
Video footage showed the LaFerrari scrapping its splitter on the roads while blasting through a stop sign with the 911 GT3 following closely behind. The LaFerrari also performed a burnout up the street and eventually pulled into the large house at 700 North Walden Drive with smoke pouring from its engine.