British firm Kahn Design has just released a couple of images of its upcoming Speed 7 sports car. Inspired by Grand Prix cars of the 1930s, the Kahn Design Speed 7 will be unlike any other car on the market if it launches.
The company's founder, Afzal Kahn, is currently seeking other British firms to get involved in the project to see it become a reality. If it does, Kahn anticipates its body to be made entirely from handcrafted aluminium or carbon fibre. It would be designed for the track and targeted towards companies and individuals interested in re-creating the feeling of a 1930s racer.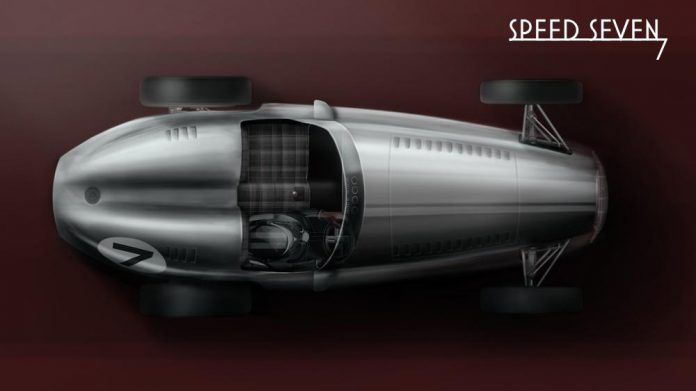 Beyond the 1930s inspired exterior, the Kahn Design Speed 7 will feature an interior reminiscent of decades gone by and incorporate fixtures and fittings inspired by contemporary aircraft and automotive designs.
If the Kahn Design Speed 7 sees the light of day, each example will come complete with a special plaque listing the names of everyone involved in the build of that particular Speed 7. The Speed 7 brand could then be extended into a line of clothes and other accessories.