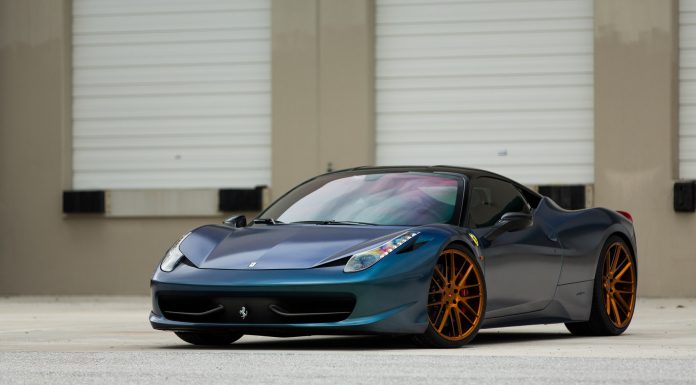 If you haven't heard of PlastiDip, then Google it and return to this article. For those too lazy to Google it, PlastiDip is essentially a silicon spray in a can which can be used to 'paint' car wheels, badges and even entire vehicles. The following Ferrari 458 Italia perfectly showcases just how impressive PlastiDip can look.
This particular 458 Italia has been plastidipped in a shade dubbed Atlantic Blue and it features a very unique matte finish and in different light, varies from blue to green. Contrasting the exterior finish are wheels which have been plastidipped in Burned Copper Pearl.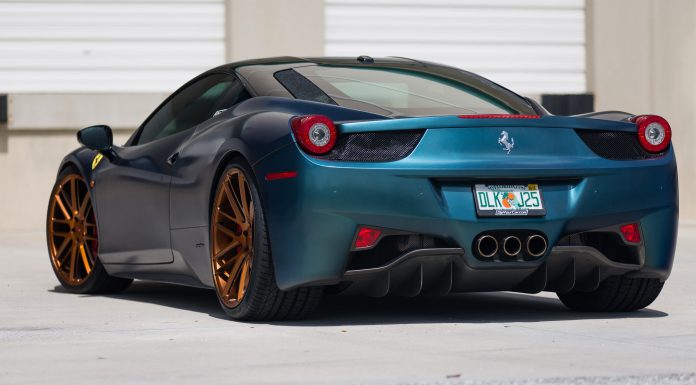 The results are quite exceptional!