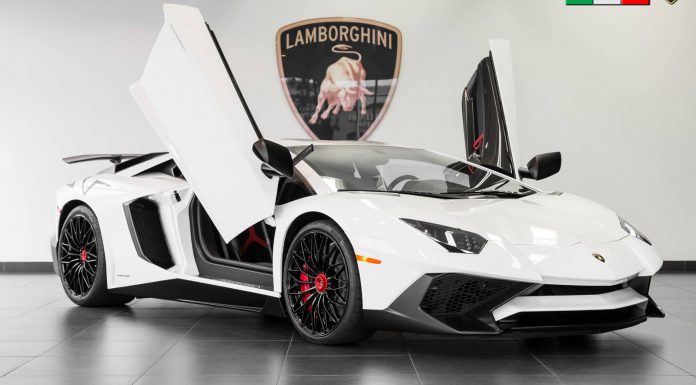 A stunning white Lamborghini Aventador LP750-4 SV has just been delivered in the United States and is currently residing at Lamborghini Newport Beach.
The particular shade of white presented here is dubbed Bianco Isis and it looks truly sensational on the Italian firm's range-topping supercar. While obviously not as bright as some Aventador SVs we've seen recently, this example could still turn heads even when parked next to a Koenigsegg One:1 or Bugatti Veyron.
Alongside the Bianco Isis paint, the car also includes a number of matte carbon fibre components. They include the front splitter and air intake surrounds, the wing mirrors, side skirts, rear wing, rear air intakes, side air intakes, and rear diffuser. Gloss black wheels are also featured as are bright red brake calipers and red centre locks. The optional large SV logos are also present.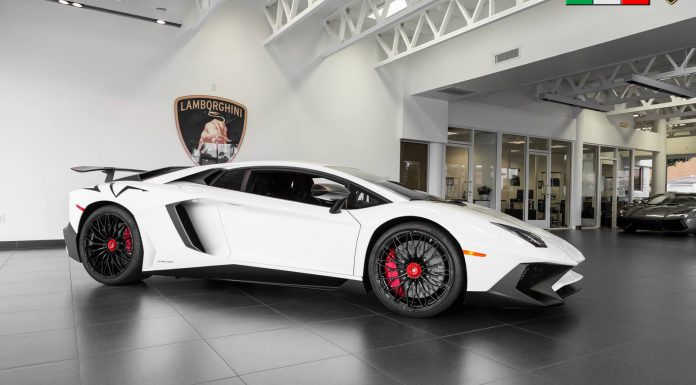 Of course, the Lamborghini Aventador LP750-4 SV sports the same powertrain as the regular Aventador; a 6.5-litre V12. However, it gets a modest power boost of 50 hp together with a weight reduction of 50 kg. Consequently, the top speed is now 350 km/h and the 0-100 km/h time drops from 2.9 seconds to 2.8 seconds. Torque remains at 507 lb-ft at 5,500 rpm and peak rpm rises to 8,500 rpm.