This month's Monterey Car Week 2015 is shaping up to be one of the most memorable in recent times. Not only will a plethora of incredible cars be auctioned off throughout the event but numerous exotics will be displayed for all attendees to enjoy. If that doesn't get you excited enough, then these images surely will.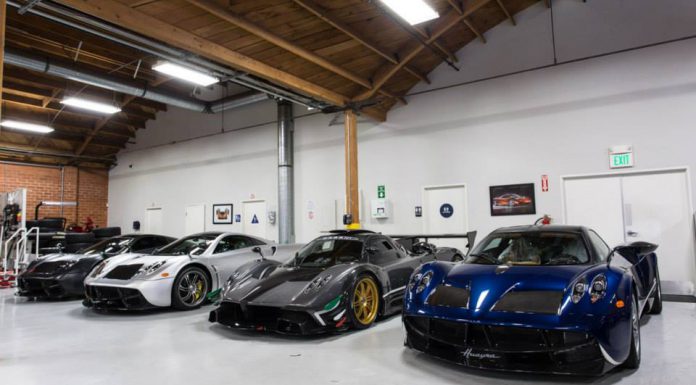 Captured at California's McLaren Pagani service facility, there were no less than six incredible U.S-spec Huayra models alongside three McLaren P1s and even a Pagani Zonda Revolution. As for the Huayras pictured, they are truly exceptionally.
First off, there is a stunning deep blue example also featuring a plethora of eye-catching carbon fibre elements. Elsewhere there is a gorgeous silver example, a matte black one and another blue one while the remaining two weren't snapped.
Of the incredible hypercars in this gallery, which is your favourite?
[Via The Auto Gallery]