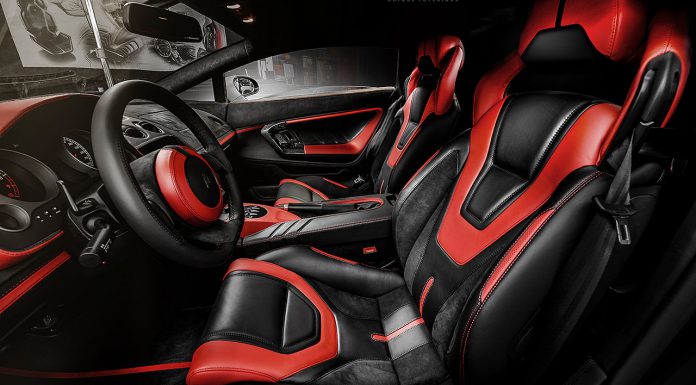 Polish interior design specialists Carlex Design have just unveiled the latest Lamborghini Gallardo which they've worked their magic on.
Of course looking at these images, there is a bit of an elephant in the room; the exterior of the Italian supercar. It has clearly been installed with a custom bodykit (not from Carlex Design) which includes completely overhauled front and rear fascias. To the average observer, it wouldn't even be noticeable as a Lamborghini.
As for the interior which is from Carlex, it is just as impressive as we've come to expect from the company. With that in mind, black and red leather adorns the seats alongside a number of black alcantara components. The red and black leather as well as alcantara elements continue throughout the rest of the cabin and are visible on the steering wheel, centre console, door panels and dashboard.