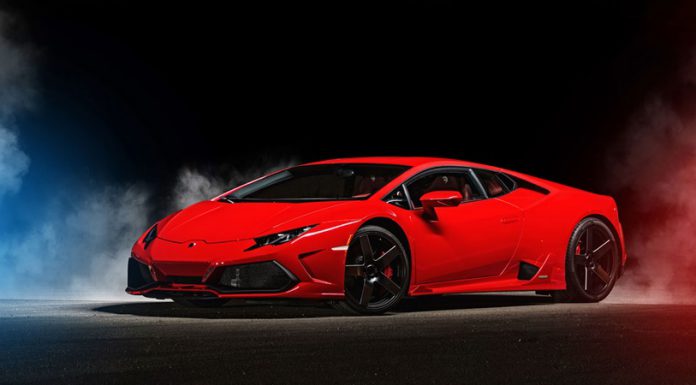 Just yesterday, we brought you images and details of Ares Design's very first project, a Mercedes-Benz G63 AMG. Now the Italian design house founded by former Lotus CEO Dany Bahar has revealed its latest creation this time based around the Lamborghini Huracan. The upgrades are mainly visual in nature but some minor performance modifications have also been implemented to make the Italian supercar even faster.
The most significant modification of the Ares Design Huracan is the implementation of a bold and eye-catching bodykit. At the front, the bodykit includes an eye-catching front bumper with newly designed air intakes and a custom lower middle splitter. New air extractors are also featured on the sides of the rear diffuser. The bespoke bumper also includes new daytime running lights.
From the side, Ares Design has outfitted the Huracan with a new set of skirts featuring a prominent aerodynamic element towards the rear. A rather simple set of five-spoke matte black wheels have also been installed. The modifications continue at the rear and are arguably even more unique with a custom rear bumper, modified rear grilles, a bespoke diffuser and interestingly-shaped dual exhaust pipes.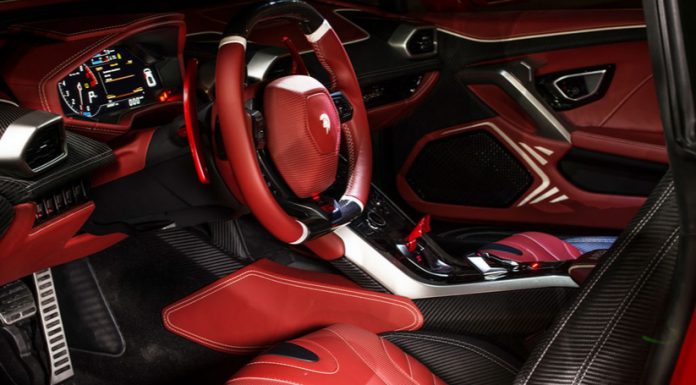 Beyond the exterior modifications, the interior of the Huracan has been transformed by Ares Design. It is now bathed in dark red leather and includes a number of white accents and contrast stitching. Faux carbon fibre also adorns the seats while real carbon fibre elements are featured on parts of the dashboard, air vents and centre console.
Engine wise, the ECU has been tweaked to lift power from the 5.2-litre V10 to 650 hp.