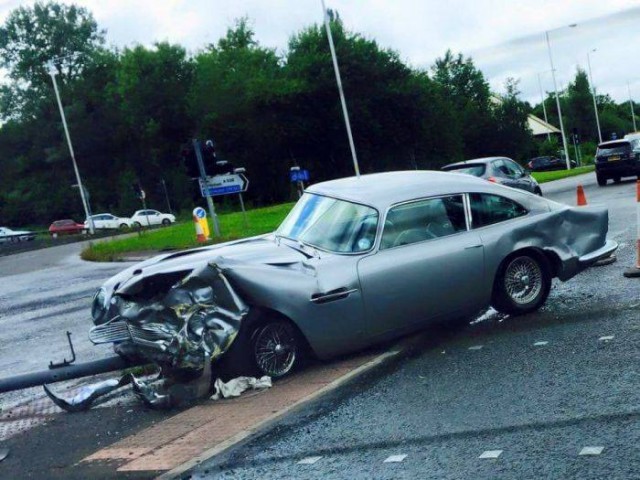 An Aston Martin DB5 worth over 1 million pounds has crashed and been heavily damaged in the United Kingdom.
The crash happened near Manchester airport and saw the classic British sports car and James Bond star collide with a Vauxhall Astra. The exact cause of the crash isn't known but the images do show that the DB5 ran into a lamp post alongside hitting the Vauxhall.
While the car will be repairable, it won't come cheap. The front end has taken the brunt of the impact with the front bumper, bonnet and grille all being destroyed. Additionally, the passenger side front wheel will have to be replaced as will the front quarter panels. Elsewhere, damage to the rear passenger quarter panel is visible.
An eyewitness at the scene said "It was a silver DB5 just like Daniel Craig in Skyfall. It was propped up near the lamp post near the traffic lights."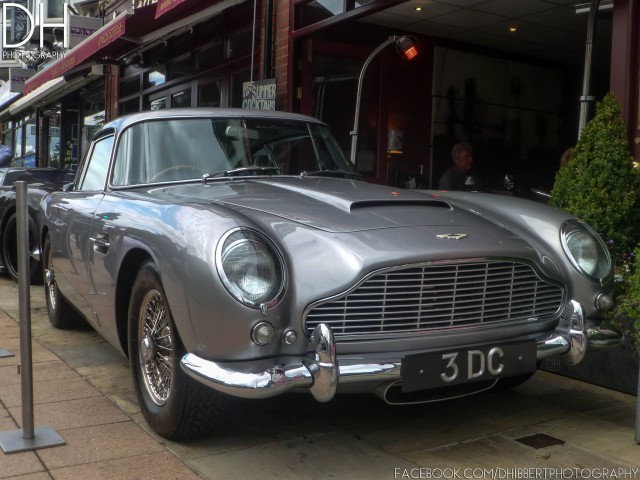 The crash was severe enough for both the male driver of the DB5 and his son to be treated in hospital for minor injuries. It remains to be seen if the Vauxhall driver was also injured in the crash.
The Aston Martin DB5 of course gained international recognition from the James Bond film Goldfinger where it was driven by Sean Connery.
[Via Danny Hibbert]