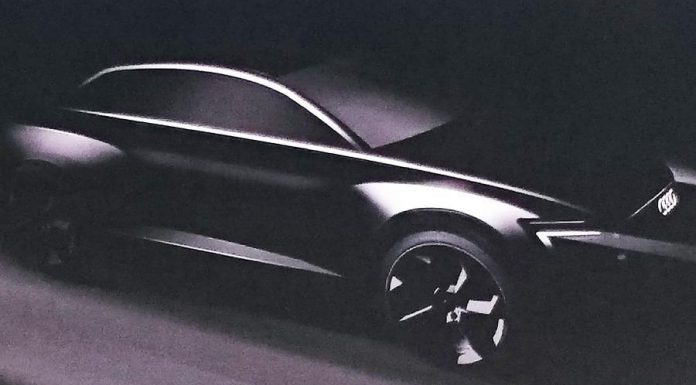 Audi is currently developing a rival to the upcoming Tesla Model X in the form of the 'Q6'. The crossover will be available exclusively with alternative powertrains and will consequently be unlike any other car currently on the market.
Kicking off the range will be a completely electric version. Car and Driver reports that it will then be followed by a plug-in hybrid version while further down the Audi Q6's production run, a hydrogen-fuelled model could hit the market as the first hydrogen crossover.
As for the electric version, it is tipped to share some components with the recently-revealed production-spec Audi R8 e-tron. Consequently, it should pump out around 500 hp as well as 500 lb-ft of torque helping to ensure it is one of the briskest SUVs on the market. An all-wheel drive system and the lack of a traditional transmission will further aid in the car's acceleration capabilities. To help charge the car, an inductive-charging system should be offered alongside a traditional socket where the car can be plugged in.
Elsewhere, the Audi Q6 will be exceptionally sleek to ensure that it has a low coefficient of drag. Consequently, it should feature a body style similar to the BMW X6 and Mercedes-Benz GLE Coupe.
The Audi Q6 is tipped to launch in early 2018.
[Via Car and Driver]