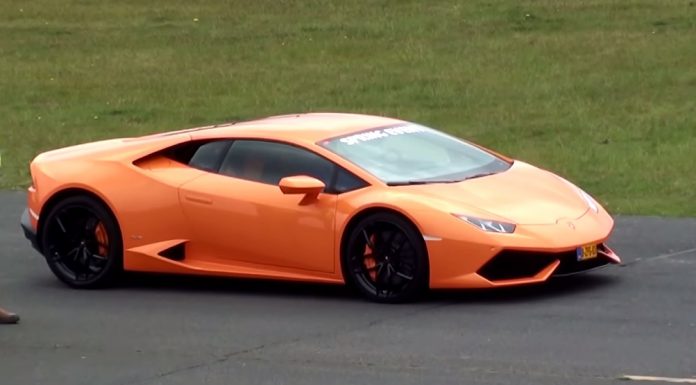 With a screaming 5.2-litre naturally-aspirated V10 engine, all-wheel drive traction and a quick-shifting seven-speed transmission, the Lamborghini Huracan has proven itself time and time again to be exceptionally quick off the line. In some tests in fact, it has out-accelerated the significantly more powerful and expensive Lamborghini Aventador.
[youtube]https://www.youtube.com/watch?v=tXzOMTFMwSE[/youtube]
While the video above doesn't show the Huracan going up against its Italian brethren, it does show no less than three Lamborghini Huracans showing what they do best. Alongside the blistering speeds the Huracan is able to reach in very little time, the clip proves that it sounds just as good as any other V10 supercar to come before it!