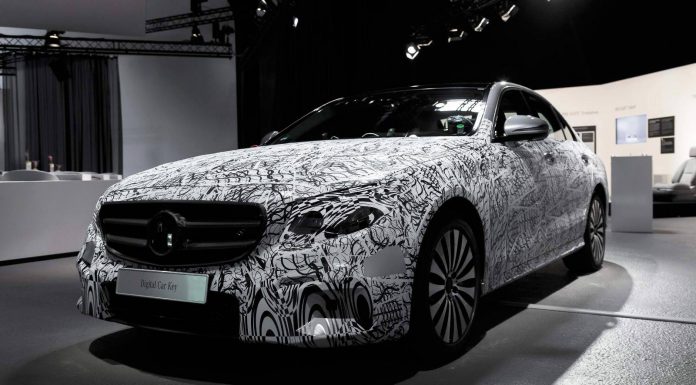 On the back of our exclusive preview at the advanced new technologies of the next-generation Mercedes-Benz E-Class, the German marque has just released a video highlighting some of the key new technologies of the car.
[youtube]https://www.youtube.com/watch?v=j7UDwdo5igQ[/youtube]
For starters, the new E-Class will feature a myriad of technologies to assist in semi-autonomous driving. One interesting feature will be the 'Car-to-X' communication system created to recognise and communicate with other vehicles. This system will help reduce the risks of collisions around tight bends and at junctions, particularly when it is hard to see other traffic.
Elsewhere, the next-generation E-Class will incorporate a selection of advanced sensors as well as a facing forward stereo camera alongside side and rear facing cameras. A developed version of the German marque's Intelligent Drive system will also be implemented to ensure that the E-Class remains at an appropriate distance from other vehicles it is following on highways at up to 200 km/h.
The Active Brake Assist and Evasive Steering Assist technologies will also be included in the impending Mercedes-Benz E-Class. The first of those aids in braking in certain situations when slow moving traffic is detected. Meanwhile, Evasive Steering Assist will be able to momentarily take control of the vehicle when a pedestrian is seen by the car.