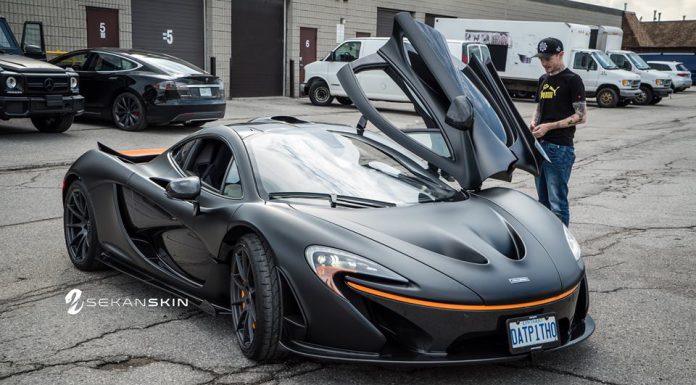 Just a couple of months after revealing a space wrap for his McLaren P1 at Gumball 3000, Canadian DJ Deadmau5 has just revealed the second bold wrap his British hybrid hypercar has received.
Deadmau5, real name Joel Zimmerman, has the aftermarket wrap installed by Sakanskin and it is dominated by matte black. In fact, the entire body is now matte black apart from the carbon fibre front splitter and air intakes, wing mirrors, roof, side skirts, rear diffuser and parts of the doors.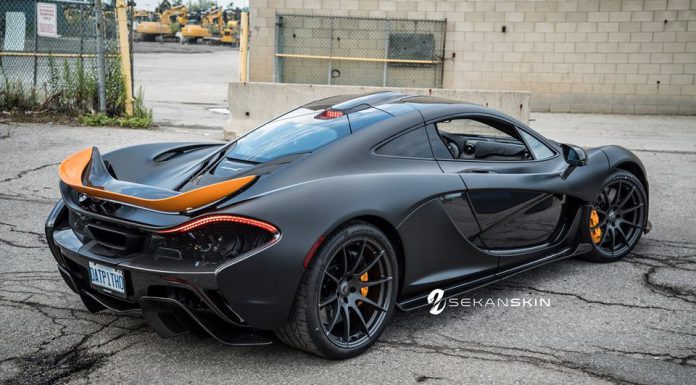 Additionally, the rear wing/airbrake of the P1 has been wrapped in bright orange and carbon fibre to match the newly painted orange brake calipers. A bright orange accent stretching across the front bumper has also been fitted to complement the rear wing and brake calipers.
When Deadmau5's P1 left the factory, it was painted in a bright shade of blue. However, it seems apparent that the DJ and noted car enthusiast favours wrapping his vehicles to really make them stand out.