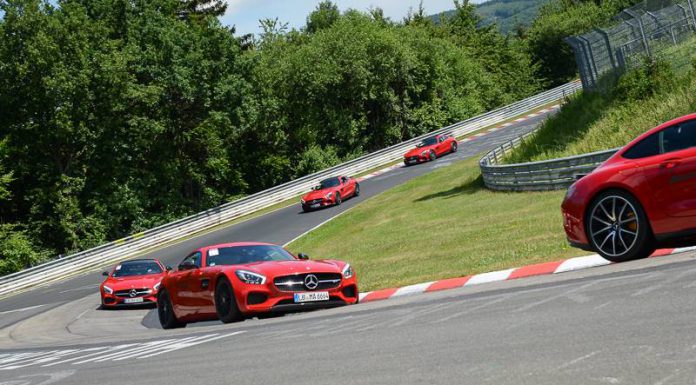 A fleet of bright red Mercedes-AMG GT S models recently hit the Nurburgring alongside a Gumpert Apollo.
Of course, the Gumpert Apollo just so happens to be one of the fastest cars to ever lap the Nurburgring Nordschleife. As a matter of fact, it has lapped the famous German circuit in just 7 minutes and 11 seconds. Rather incredibly, that blisteringly fast lap time was set way back in 2009.
As for the Mercedes-AMG GT S, it has yet to set an official lap time at 'Green Hell' but if it did, it would likely sit around the 7 minute and 30 second mark. Its power is of course provided by a twin-turbocharged 4.4-litre V8 engine delivering 503 hp mated to a quick-shifting dual-clutch seven speed transmission driving the rear wheels.