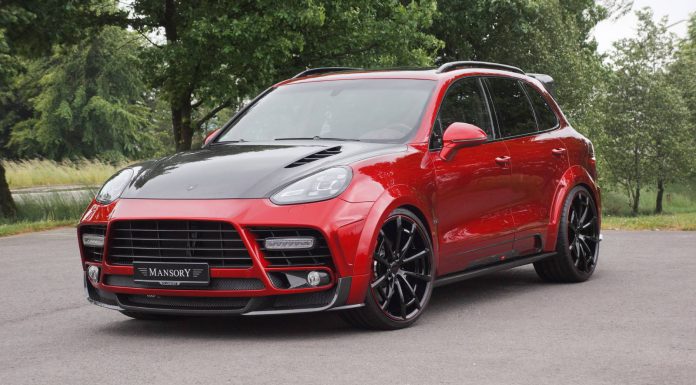 Known for offering some of the world's boldest and most outlandish aftermarket bodykits, Mansory certainly knows what it takes to create an exceptionally eye-catching car. The tuner recently turned its attention to the popular Porsche Cayenne Turbo and Turbo S variants and has unveiled its new performance modifications for the cars.
From an engine standpoint, Mansory has installed the Cayenne Turbo's twin-turbocharged petrol V8 with its Plug & Play system. Typically, the Cayenne Turbo pumps out 520 hp at 6000 rpm and 750 Nm of torque between 2250 and 4000 rpm. When outfitted with Mansory's tuning package however, those figures rise to 570 hp and 830 Nm. As a result, the sprint to 100 km/h drops from 4.5 seconds to 4.1 seconds.
As for the Porsche Cayenne Turbo S, its nearly identical engine has also received the Plug & Play kit. It results in power rising from 570 hp and 800 Nm to 620 hp and 870 Nm. The 100 km/h sprint is consequently slashed from 4.1 seconds to a supercar-rivalling 3.8 seconds.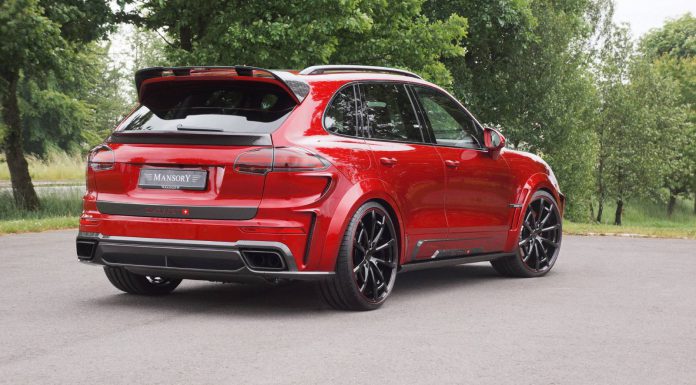 Alongside these engine additions, Mansory offers a range of bodykits for all Porsche Cayenne models designed to make the cars bolder, more aggressive and exceptionally eye-catching. They include new front and rear bumpers, flared wheel arches, redesigned grille and a range of custom wheel options.