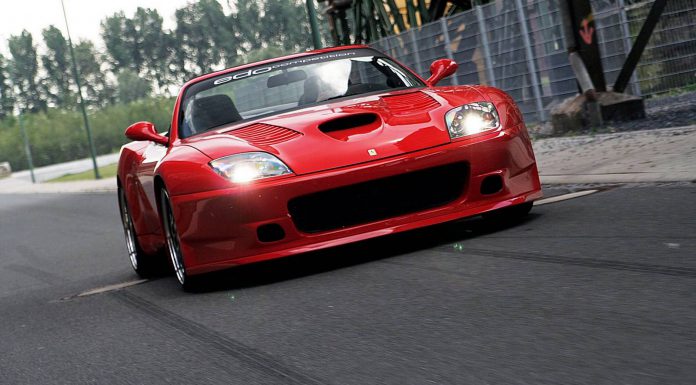 While not held in quite as high regard as say the outgoing Ferrari 458 Italia, the 2001 Ferrari 550 Barchetta is still an immensely impressive machine. The following example from renowned tuner Edo Competition in an entirely overhauled variant of the 550 Barchetta appropriately dubbed the 575 GTS.
It is believed that Edo Competition installed the powertrain engine of the 575 (which replaced the 550) in the Barchetta to create a 575 convertible. As the 575 was only ever offered from the factory in coupe guise, this example is a one-off in the truest sense of the word.
The engine powering the Ferrari 575 GTS is a 5.4-litre naturally-aspirated V12 engine with 515 hp and 588 lb-ft of torque on tap. That power is then sent through the rear wheels via a relatively early paddle-shift transaxle transmission.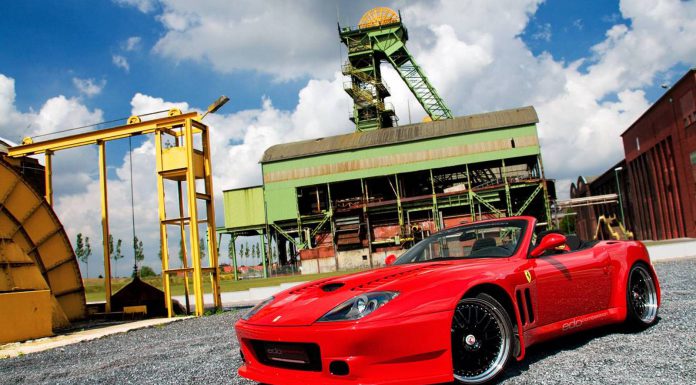 This car then features flared front and rear wheel arches as well as custom front and rear bumpers. The tightly spoked gloss black and chrome wheels are also particularly eye-catching as is the simple rear diffuser design. A set of extremely thin and lightweight seats have then been fitted.