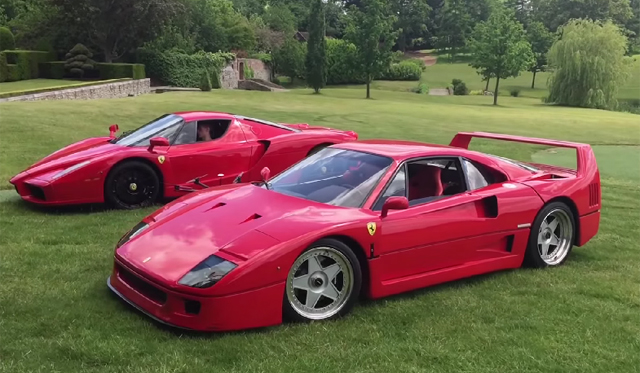 What better way to show off your insane wealth than by drifting a Ferrari Enzo and Ferrari F40 on your perfectly manicured lawns?
[youtube]https://www.youtube.com/watch?v=cGXnVW4urXg[/youtube]
The following 18-year-old did just that in the United Kingdom with his dad's Enzo and F40 in a video reminiscent of those from 'Tax The Rich'. Shot to provide some amazing aerial shots for a drone manufacturer, the video shows the lucky teenager sliding and doing donuts in the two near priceless Italian supercars.
Try to watch this video without any jealousy…