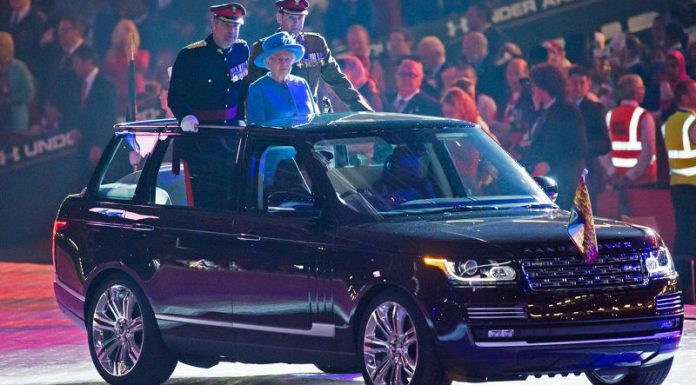 Jaguar Land Rover's exclusive Special Vehicle Operations division has just unveiled a brand new Range Rover convertible for Queen Elizabeth II. The new Range Rover joins the Queen's array of other models from the British marque as well as a couple of long-wheelbased Bentleys.
The most obvious point of distinction between this Range Rover and all others is its bespoke roof design. From the front passenger compartment back, the SUV doesn't feature any form of roof. It doesn't even feature traditional seats. Consequently, it allows for the Queen to stand up in comfort in the car alongside any other members of the royal family she is rolling with. In place of the normal seats is a fold-down bench which can be used by the Queen when she needs a rest.
Elsewhere, this unique Range Rover doesn't even feature a rear window.
Another intriguing element of the car is that it features an advanced diesel hybrid powerplant. While details about the system are scarce, it is believed to be the first used by any Range Rover model and allows the luxurious SUV to drive slowly on electric power alone.