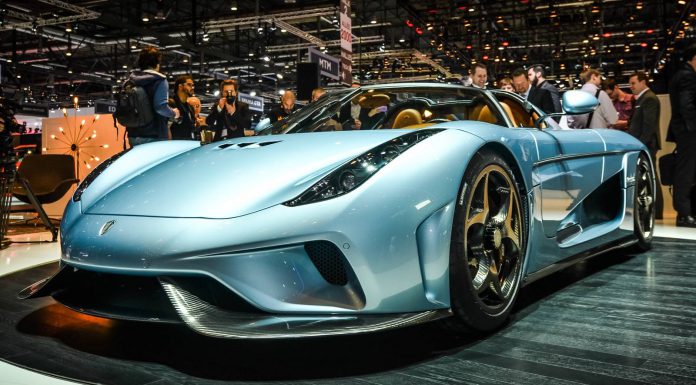 On the back of the Koenigsegg Regera debuting at the Geneva Motor Show 2015 in March, one of the Swedish firm's official UK distributors has listed one up for sale.
The following Regera comes courtesy of SuperVettura and unsurprisingly, it doesn't actually exist. Instead, the listing is for one of the Regera's which will be produced with an expected delivery date for this model pencilled in for December 1st next year. What the advert does provide us with however, is a starting price for the Swedish hypercar.
It has been listed up for sale for a cool 2.1 million euros which translates into around $2.36 million in the United States. SuperVettura will obviously help with the ordering and delivery processes if anyone jumps on the listing in question.
When delivers of the Koenigsegg Regera commence, it is promising to be the world's most accelerative production car. Such incredible performance will be provided by an advanced direct drive system. This incorporates a large 5.0-litre V8 engine delivering 1100 hp. It is then coupled to three YASA developed electric motors, one for each rear wheel (260 Nm's each) and one at the crankshaft (300 Nm's) providing torque vectoring, regenerative breaking and torque fill. The motor also fulfils the starter motor function.
The Regera also features the Koenigsegg Direct Drive Transmission or KDD for short. The KDD system replaces the combustion engine's traditional transmission, reducing drivetrain losses and providing seamless power to the rear wheels.