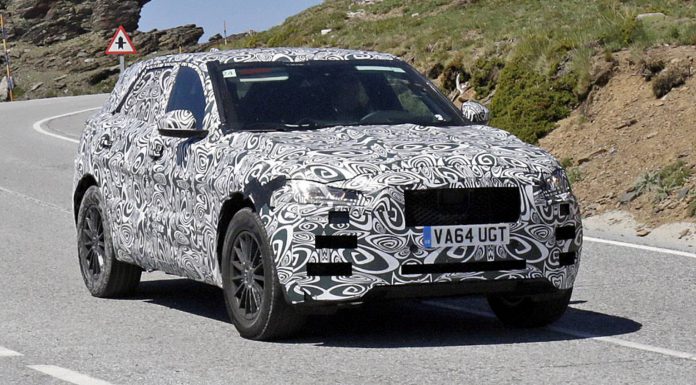 New Jaguar F-Pace spy shots have emerged with this particular prototype snapped in the midst of high-altitude testing in Southern Europe. Despite the car wearing heavy camouflage, many details about it are already known.
From a visual standpoint, a selection of characteristic Jaguar elements have been seen on recent prototypes including this one. For starters, the production-spec Jaguar F-Pace will feature similar headlights and taillights to the C-X17 concept with the overall body almost identical in its shape. Additionally, the production-spec Jaguar F-Pace is expected to maintain many of the interior elements from the original concept.
Beneath the skin, the road-going Jaguar F-Pace will ride on the same aluminium architecture as the XE. It will also be available with similar engines including a selection of petrol and diesel four-cylinders possibly utilising forced induction in the form of twin-turbochargers in top-specification. Thanks to the lightweight architecture, it is hoped the F-Pace will weigh less than the Porsche Macan, its main rival.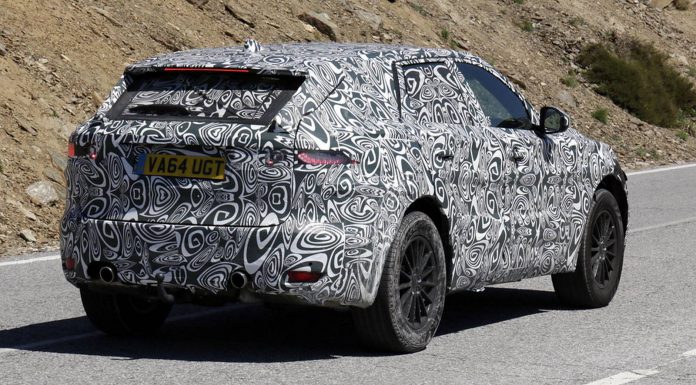 The Jaguar F-Pace will represent the British marque's ongoing push to better rival Mercedes-Benz, Audi and BMW follow the recent introductions of the latest-generation Jaguar XF and the all-new compact XE sedan.
As for the F-Pace, it will debut in production-spec at the IAA Frankfurt Motor Show 2015 in September, two years after the concept was revealed.