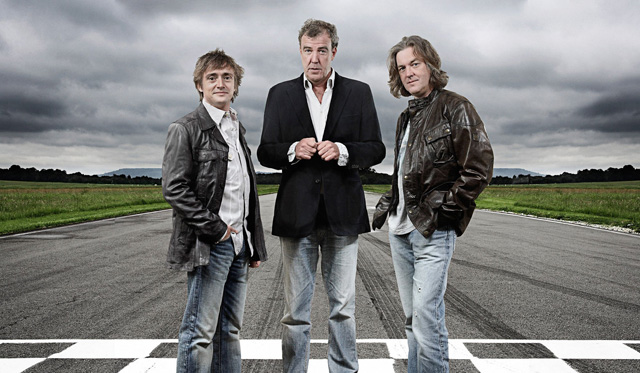 Top Gear's James May and Richard Hammond have just wrapped up filming the final segments of the remaining Top Gear Season 22 episodes. The show was of course suspended in March following Jeremy Clarkson's altercation with one of the hit TV show's producers, Oisin Tymon.
When the BBC decided not to renew Clarkson's contract, three episodes remained in Season 22. While some parts of these episodes had already been filmed, it is reported that many hadn't including the live in-studio segments. Earlier in the week however, May and Hammond finished filming at Dunsfold Aerodrome in Surrey, also known as the home of the Top Gear Test Track.
For now, it remains unclear if the last three episodes of Top Gear Season 22 will retain the same format as all other episodes. Whatever the case may be, the remaining episodes will be aired later in the year.
The news of Season 22 filming being completed follows on from reports that James May and Richard Hammond have been offered up to 1 million pounds annually to stay with Top Gear and the BBC. If they were to agree to those terms, which seems unlikely, the third hosting role could be filled by a special guest each episode.
[Via The Telegraph]