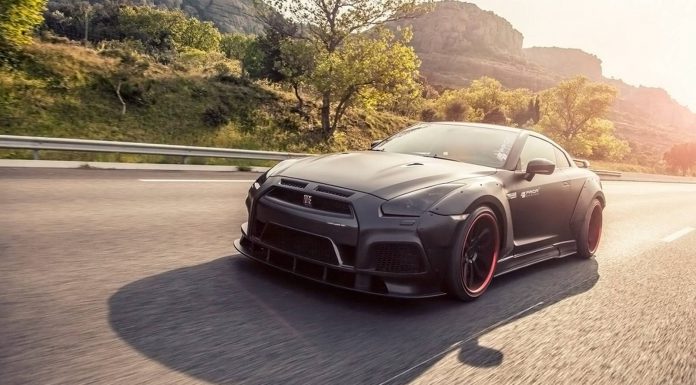 Prior Design has just unveiled its aggressive and menacing widebody kit for the Nissan GT-R. Officially dubbed the PD750WB, the kit includes a plethora of eye-catching visual modifications to the Japanese sports car.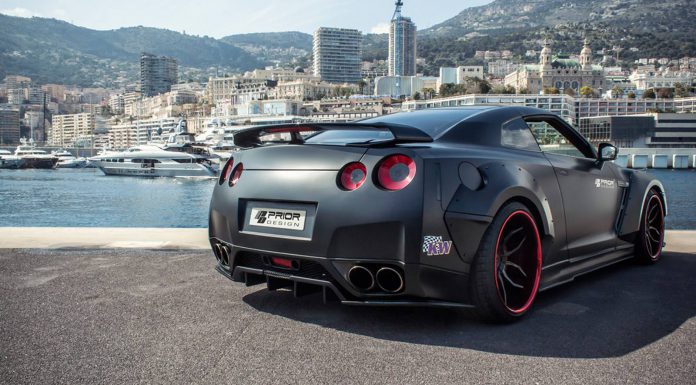 For starters, the Prior Design Nissan GT-R kit includes a set of boldly flared front and rear wheel arches as well as an entirely new front bumper and splitter package with redesigned air intakes. Extended side skirts are also found while the rear-end of Godzilla is notable for its new diffuser. This diffuser hasn't just been implemented for looks with it also designed to increase downforce and reduce drag at the rear-end of the car.
Beyond the bodykit itself, Prior Design offers a comprehensive tuning package for the GT-R which sees power from the 3.8-litre twin-turbocharged V6 engine bumped up to 720 hp and 820 Nm of torque. A new stainless steel sports exhaust system has also been created featuring valve control while a KW Variant 3-way adjustable coilover suspension system is also fitted.
Completing the modifications is a set of new alloy wheels that measure 21×10.5 at the front and 21×13 inch at the rear.
[showhide]
"Widebody Godzilla
The Nissan R35 GT-R has earned itself a reputation as one of the most potent sports
cars of our time, as well as the nickname "Godzilla" after the mythical Japanese
movie monster.
Now, PRIOR-DESIGN, specialist in aerodynamic body kits and conversions for
premium segment cars, adds even more aggression to the fastest Nissan's visage
with its 'PD750WB' wide body conversion.
The GT-R in its present incarnation has been around since December 2007, with
Nissan slowly taking its performance envelope to greater heights with each passing
year. PRIOR-DESIGN gave considerable thought to their wide body conversion to
ensure that it would take the car to the next level.
The PD750-body kit consists of a new front bumper with large intakes for uprated
intercoolers and brakes, a front lip spoiler, side skirts, and a three-piece rear
underbody diffuser with vertical fins that channel departing airflow cleanly from the
rear to reduce drag.
An eight-piece wheel arch extension kit is available to add even more menace to this
Japanese monster, and all these aerodynamic components are made from high
quality carbon-fibre. The cost of the complete kit is 9,900 Euro.
To bring the cars performance in line with its more aggressive looks, an engine
upgrade was developed for the 3.8-liter V6 engine, which increases power to 720hp,
with 820Nm of torque.
The PRIOR-DESIGN-steel sport exhaust with a pair of 200-cell free-flow catalytic
converters has a flap control, which when fully open, emits a bloodcurdling Godzilla
style roar!
While the GT-R benefits from a four-wheel-drive system out of the box, a KW Variant
3 coil-over suspension system with variable ride height as well as bounce and
rebound control helps the car deploy its extra power effectively.
PRIOR-DESIGN PD alloy wheels 10.5 and 13.0×21-inches at the front and rear
provide enormous mechanical grip, and look terrific thanks to a choice of colours
visual accents."
[/showhide]