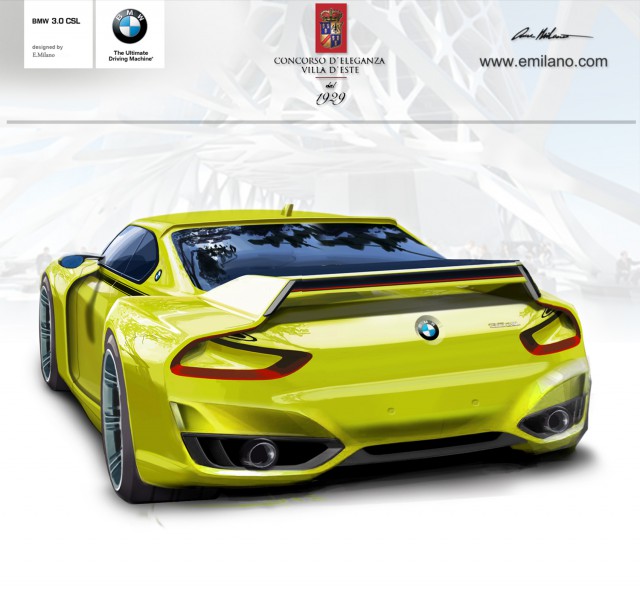 Ahead of the custom BMW 3.0 CSL Hommage Concept debuting at the Concorso d'Eleganza Villa d'Este 2015 on May 22, Evren Milano has rendered the car in full following the release of last week's revealing teaser image.
That teaser provided a glimpse at the rear of the concept including one of its taillights, the massive rear haunches and the uniquely shaped wing. Drawing on the teaser, Milano has rendered the entire rear-end of the 3.0 CSL Hommage Concept and there's a good chance when the car is revealed, it will look very similar to this. Some of the key design traits which Milano has included which we don't know will appear on the concept are the rear bumper, wing mirrors and dual exhaust pipes.
As the name implies, the BMW 3.0 CSL Hommage concept has been created as a modern-day interpretation of the original 3.0 CSL race car. As a result, it will be similar in theory to the BMW M1 Homage and 328 Hommage Speedster unveiled at previous editions of Villa d'Este.