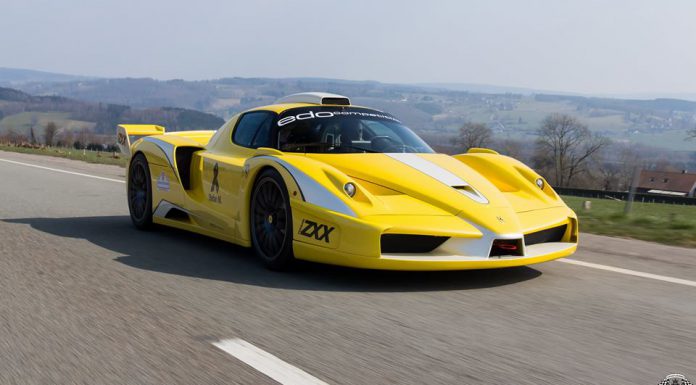 If you're an avid reader of GTspirit, you inevitably know about Canada's unique Ferrari Enzo ZXX created by Edo Competition. The insane Italian supercar was recently in Europe and when it hit the track at Spa-Francorchamps, Automotive Mike was able to attach a GoPro to the rear wing providing us an amazing listen to the car's insane exhaust note!
[youtube]https://www.youtube.com/watch?v=-91mZ2O7fJk[/youtube]
It is believed that the custom 6.5-litre V12 engine powering the Enzo ZXX delivers an insane LaFerrri equalling 950 hp!