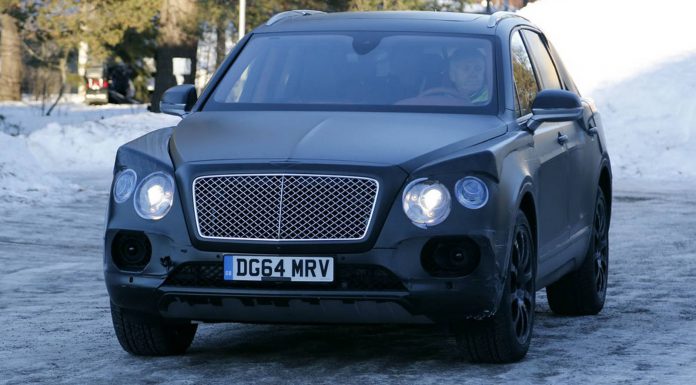 In anticipation of Bentley's upcoming Bentayga SUV we found out that the British marque plans to develop plugin-hybrid variants for its entire line-up soon after the introduction of the plug-in hybrid Bentayga SUV.
The existing line-up including the recently facelifted Continental GT, Flying Spur and Mulsanne are no champions in the global sprint for lower fuel economies and in some markets this leads to hefty emission taxes. The introduction of plug-in hybrid models in combination with a continued effort to reduce the weight will certainly appeal to new customers and push sales in markets around the globe. Of course China plays an important role in the electrification and hybridization strategy.
So far we have seen spy shots of the Bentley Bentayga testing in extreme conditions ahead of its production. Recently a Bentley spokesperson confirmed that the bodies will be built at Volkswagen Group's Bratislava plant in Slovakia – same plant where the Audi Q7, Porsche Cayenne and Volkswagen Touareg are built. Noteworthy, the final assembly of the Bentayga will be completed at the marque's plant in Crewe, England.
As part of the Volkswagen Group strategy it is clear that Bentley joins sister brands like VW and Audi in their efforts to electrify their line-ups and offer cleaner hybrid alternatives to existing models.