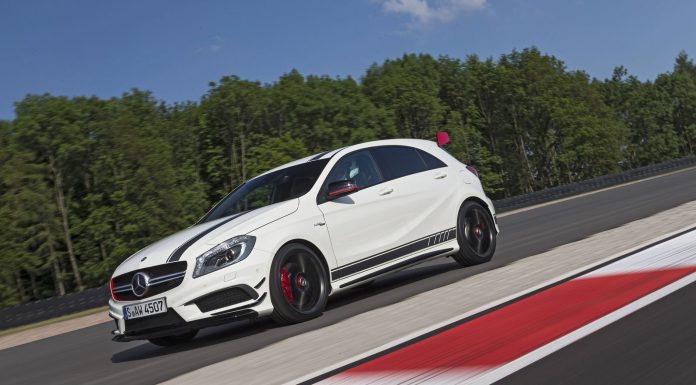 According to new reports, Mercedes-Benz A-Class is planning on replacing the A-Class hatchback with an entry-level sports car designed to rival the Audi TT and BMW 2-Series.
While Mercedes-Benz is refusing to comment on the project, Autocar speculates that the sports car will be based around the company's second-generation MFA platform. The new platform is also pinned to be used in the next-generation A-Class, B-Class, CLA and GLA models and will incorporate a selection of lightweight materials. In a similar vein to the Audi TT, it is suggested that the new Mercedes-Benz could include a transversely mounted engine and also like the TT, be available with both front-wheel drive and all-wheel drive.
As for engines, it is suggested that the Mercedes-Benz rival to the Audi TT will be offered with both four-cylinder petrol and diesel engines currently being developed alongside the Renault-Nissan Alliance.
Topping out the range is expected to be an AMG model created to take the fight to the upcoming next-generation Audi TT RS and impending BMW M2. This model is expected to utilise a variant of the 2.0-litre turbocharged four-cylinder currently used by the A45 AMG but tuned to the 400 hp mark. It will then be mated to a six-speed dual-clutch transmission and come complete with all-wheel drive. As a result, it should hit 100 km/h in under 4.5 seconds.
Design wise, the car could draw on inspiration from the new Mercedes-AMG GT.
[Via Autocar]