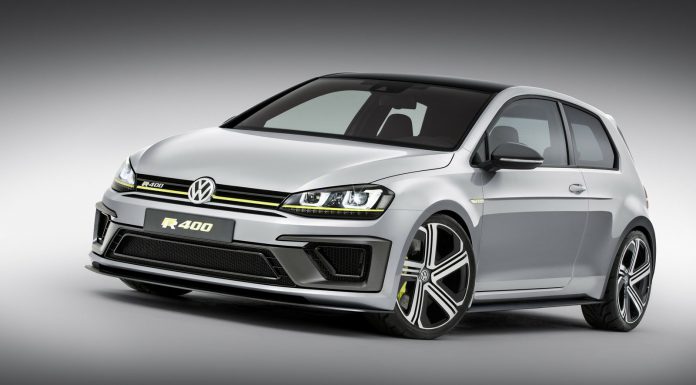 It has been announced that the crazy Volkswagen Golf R400 will indeed reach the production line and is pinned to receive even more power than the concept car.
The news was confirmed by Volkswagen Group powertrain chief Dr Heinz-Jakob Neusser while speaking with Car Magazine recently. Discussing the car, Neusser said "We have the Golf more sporty than ever before, since we soon will have the Golf R400 – we will do this car. We are in fact in development of it right now."
Underpinning the model will be VW's extremely powerful 2.0-litre turbocharged four-cylinder engine first previewed by the Audi TT 420 Concept Car. What's more, it may be fettled even further and deliver 420 hp. Whatever the final horsepower figure is, power will be inevitably sent through all four wheels.
As you would expect, the car will also receive even more potent brakes than those on the current Golf R to help bring the world-beating hot hatch to a stop.
Despite the extra power and performance of the tentatively dubbed 2015 VW Golf R420, it is understood that it won't look as in-your-face as the concept. Instead, VW is apparently set to maintain the understated looks of the existing Golf GTI and Golf R variants albeit with a more prominent rear spoiler and a few other visual modifications.
[Via Car Magazine]