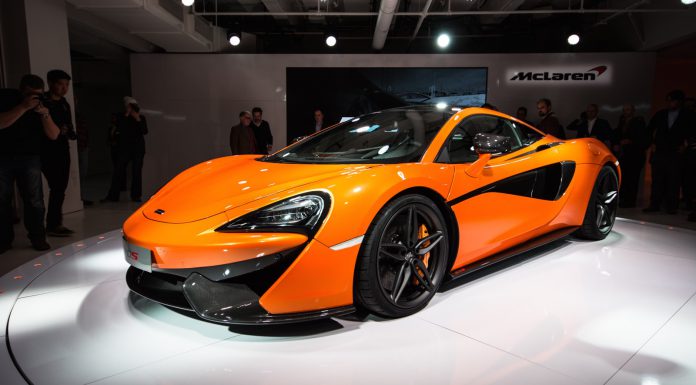 It has emerged that a GT4 racing variant of the recently revealed McLaren 570S could be built to compete in GT4 racing categories around the world.
If McLaren gives the go ahead for a GT4 racing version of the 570S, it would rival the likes of the upcoming Porsche Cayman GT4 racer as well as a potential GT4 specification Mercedes-AMG GT.
Discussing the potential of the car, a senior source at McLaren told Autocar "We are looking at it and working out where it fits in our race strategy from F1 downwards. We would need to be confident of being able to do it at a price that made sense both to us and our customers."
As for the road car, it features a twin-turbocharged 3.8-litre V8 engine that delivers 564 hp and results in a power-to-weight ratio of 458 hp per tonne. These figures culminate in sending the 570S road car to 100 km/h in 3.2-seconds, while 200 km/h (124 mph) is reached in a very impressive 9.5-seconds with the pace not letting up till the car reaches a top speed of 328 km/h (204mph).
Underpinning the 570S is the British marque's carbon fibre MonoCell II chassis which despite weighing a mere 80 kg, is exceptionally stiff and strong.
[Via Autocar]