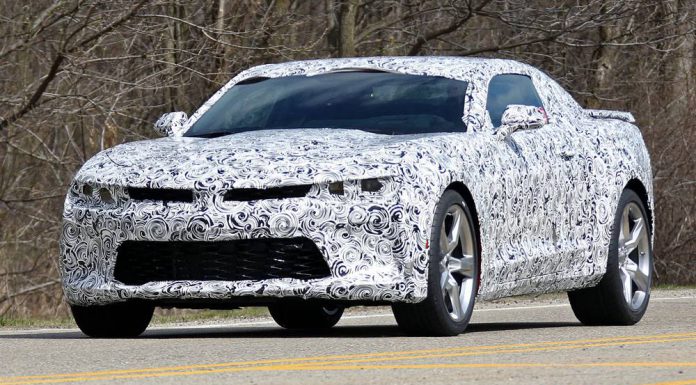 New sixth-generation Chevrolet Camaro spy shots have emerged online with these particular images showcasing what is believed to be the next Camaro SS model.
It is speculated that the 2016 Chevrolet Camaro will be available with the same naturally-aspirated 6.2-litre V8 engine as the outgoing car. However, it seems likely that some tweaks will be done to not only improve power and torque but to also reduce the America muscle car's fuel consumption and CO2 emissions.
Aiding in the improved efficiency of the engine will be the Corvette's eight-speed transmission which it is pinned to be mated with. With that in mind, the 430 hp+ engine will launch the new Camaro SS off the line quicker than the current car.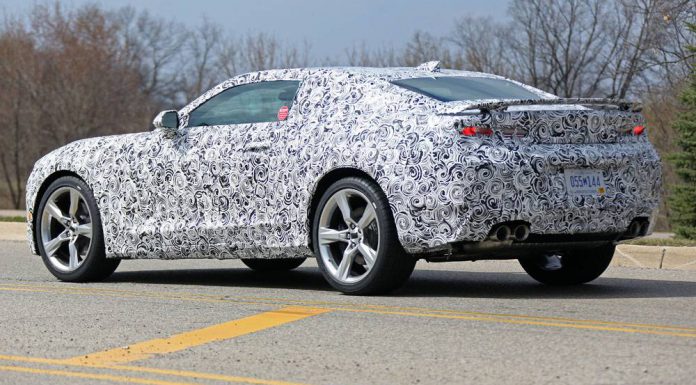 Of course underpinning the sixth-generation Camaro will be the General motors Alpha platform currently used by the Cadillac ATS and CTS models. This new platform won't only dramatically reduce the car's overall weight but will also make it slightly smaller in size than the current model. Alongside borrowing the platform of the ATS and CTS, it is likely that the 2.0-litre turbocharged four-cylinder offered on these Cadillac models will also be available alongside the Cadillac CT6's 3.6-litre V6.
The 2016 Chevrolet Camaro is pencilled in for an unveiling on May 16.