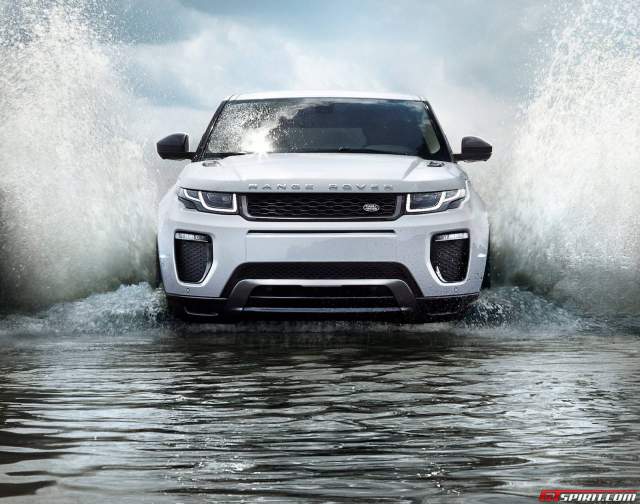 Pricing details for the 2016 Range Rover Evoque facelift has just been released in the United Kingdom.
The entry-level 2016 Range Rover Evoque will set customers back a minimum of 30,200 pounds while the range-topping variant has been priced from 48,500 pounds. What the base model will buy customers come September is a diesel turbocharged four-cylinder engine delivering a total of 148 hp and 317 lb-ft of torque. It returns 68 mpg and 109 g/km of CO2 emissions. These figures are an 18 per cent improvement over the previous most-efficient diesel engine offered for the Range Rover Evoque.
Meanwhile, the range-topper in the UK utilises a petrol four-cylinder with 237 hp and comes equipped in HSE Dynamic Lux guise. This range-topping model will reach 100 km/h in 7.6 seconds and come standard with all-wheel drive and a quick-shifting nine-speed automatic transmission.
This version also comes standard with the Active Driveline system. The system switches between two and four-wheel drive and makes use of torque vectoring as well. For the other 2016 Range Rover Evoque models, they will be available with two-wheel drive and a more traditional four-wheel drive system.
Visually, the 2016 Range Rover Evoque facelift adopts a thoroughly revised front fascia yet is still instantly recognisable as an Evoque. With that in mind, new headlights have been installed incorporating an eye-catching LED daytime running light design. Additionally, a new blacked out front grille has been installed alongside different air intakes.